Hey Community! We're ending October strong with two community-led events that will give you frameworks and tools to find the good in failing and mobilize your teams with actionable company values!
Understand how Your Company Values Suck and How To Create Ones That Don't with educator, designer, and author Josh Levine and workshop experience designer and facilitator, ​​​​​ Rachel Davis on Wed., October 26th at 6 pm CEST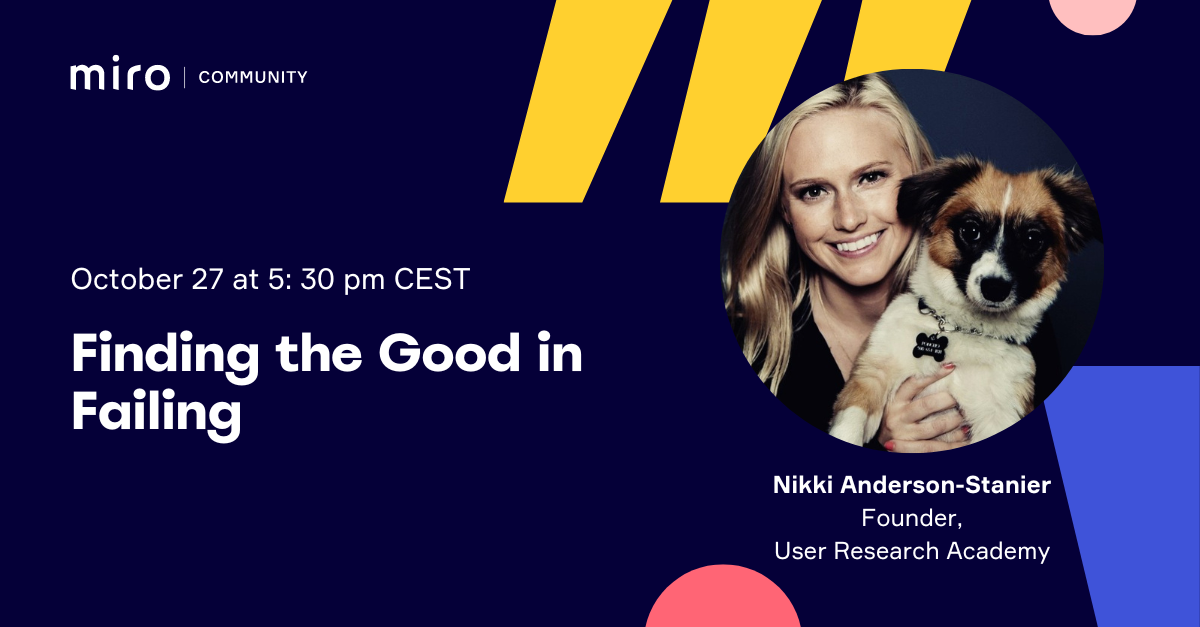 Discover ways to Find the Good in Failing with Nikki Anderson-Stanier, Lead User Researcher and the founder of User Research Academy on Thu., Oct. 27 at 5:30 pm CEST
🔗 Learn more about our incredible speakers and how to join these events here
See you there!