Previously in Miro, when pasting a website link, Miro would grab preview information from the page and display this in a small box panel.
Discussed in this thread:
When you paste a website in Miro, what determines the information displayed. | Miro
However now, when I paste a link, the preview is not created any more. The link just displays as a plain text only hyperlink.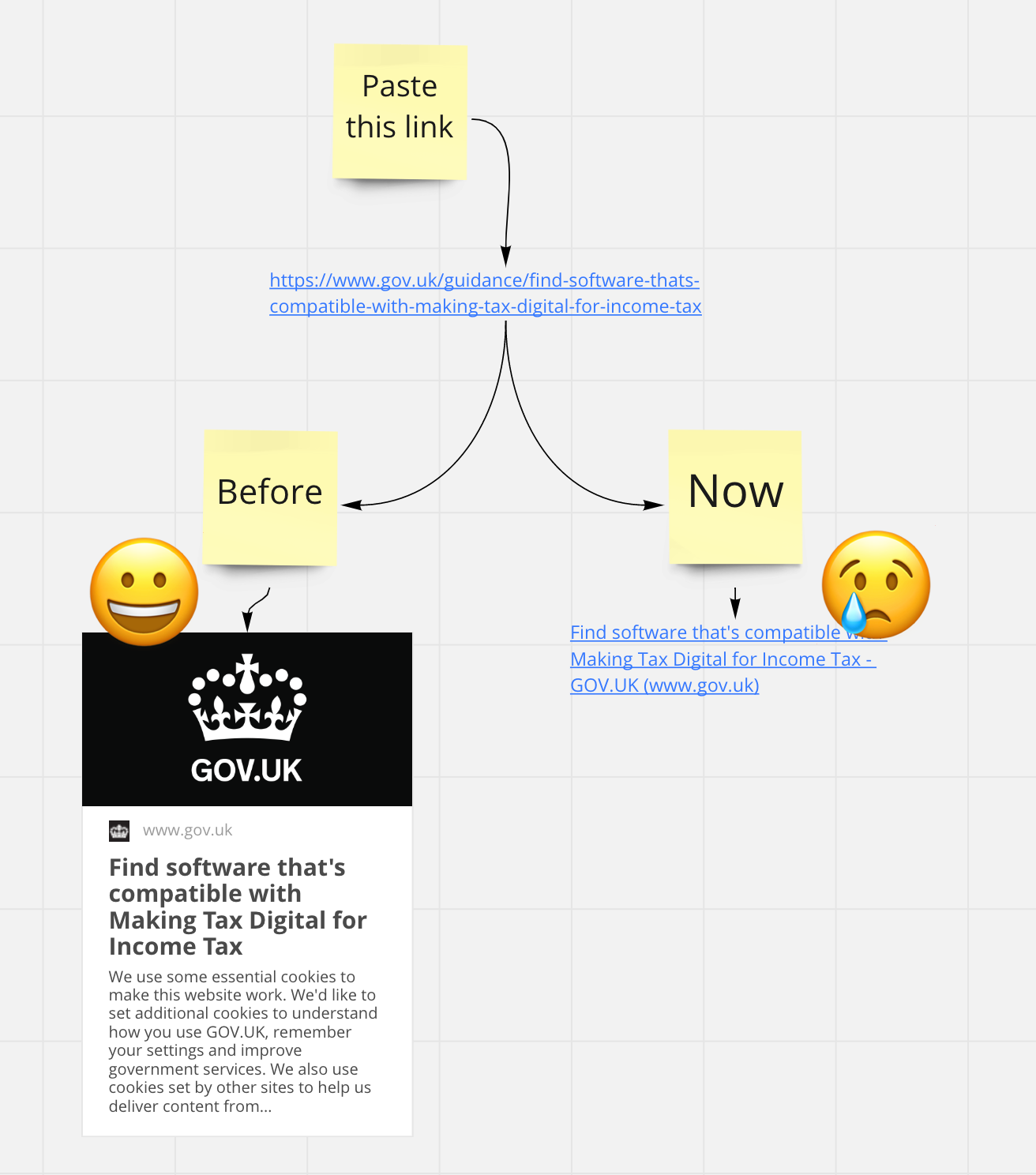 Why did the previews stop working? These were great for research, collecting links and URLs, etc. It is much harder to organise and visualise the text only links.
Can this automatic functionality be restored? I don't want to have to manually take screenshots of each site. Also the description and image pulled through was better than a screenshot.