Hello Community,
We're very excited about the next product news update!
How do you bring big ideas to life? Break them down into smaller pieces. 
You can now view high level concepts or zoom in on critical details of your mind map by collapsing and expanding branches. This way you can:
Navigate large mind maps more easily 

Focus on branches without distraction

Collaborate with team members and stakeholders at the right level of detail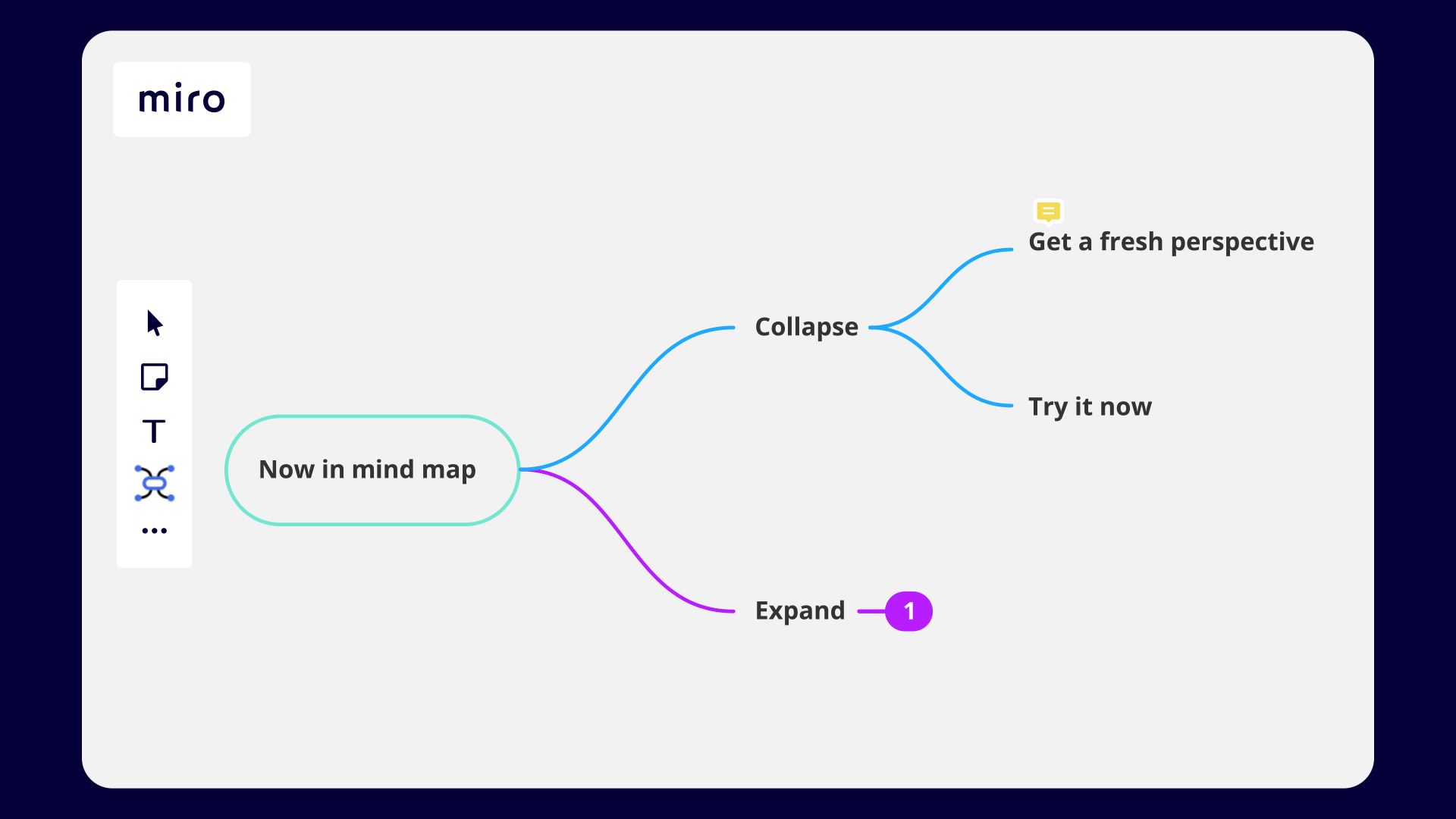 For more information check out our Help Center.
We would love to see your creations. Share your mind maps in the comments, and inspire others on the Community.
Happy mind mapping!
Turner