There is no timer on my miro board and I would like to know how to set it up for a workshop.
Best answer by Marina 23 March 2020, 16:10
Hi @Collette, thanks for your question!
It seems you should install the Countdown Timer plugin from the Marketplace. You will find Add more apps in the toolbar: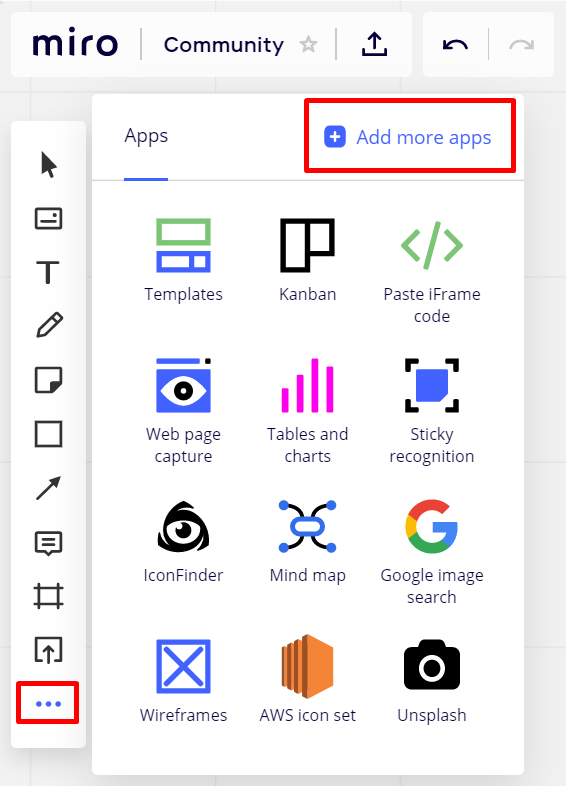 Follow the on-screen instructions, and then you will find the Timer in the bottom toolbar on the board.
Does it help?
Also, just in case the Timer is not available on the Free and Education plans. 
View original