There is one way often used by coaches is to describe the inner conflict of a person with different voices and giving them a graphical optical background.
I have this created in miro - This example shows the inner conflict of a person who hears from his boss:
I have choosen you for this task, because you're the only one who can do this.

The inner conflict of this person is:
He is totally exausted and without any energy on one side and on the other side he feels flattered by his boss. 
He likes to shout at his boss but his inner voices telling him not to do so … 
I really love to work with miro in a coaching process … it offers me so much to show: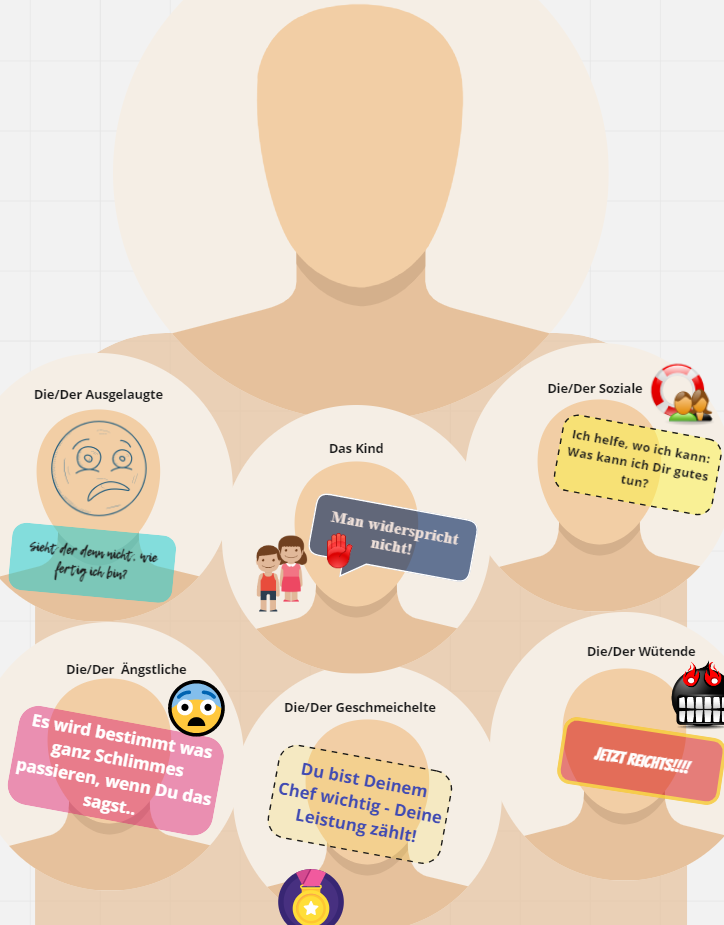 Michael