Hi all
,
Hope everyone's having a great start of the week 
This Miroverse Monday has brought us 9 new amazing templates 
 SuperPersona Warm-up by Zane Segruma allows team members to get into the thinking and creativity mode, express themselves, and generate ideas.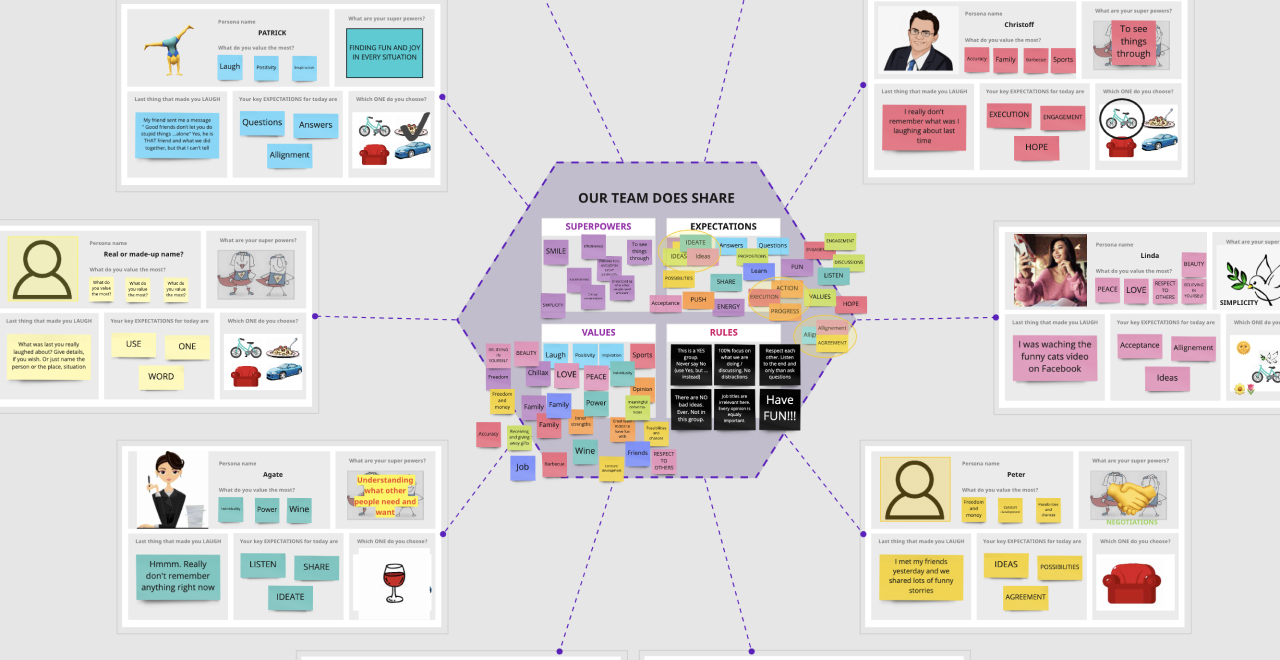 Momentum Sprint by tini studio offers a comprehensive set of 10 workshop activities that will bring you through a journey that starts with (re)defining your Vision and Mission ends with a clear Action Plan towards impact.
 Business Case Canvas by Steve Lydford enables managers to visually and succinctly describe and analyse the key components of a business case. Use of the Business Case Canvas ensures that all major factors affecting the analysis, recommendation and subsequent investment decision are considered.
OKR Planning Street by The Middle is a good, tried and tested, workshop for planning your next OKR cycle.
Miro Beginners Training Board by mct inc. was created for  workshop facilitators to train workshop participants (Miro beginners) how to use Miro.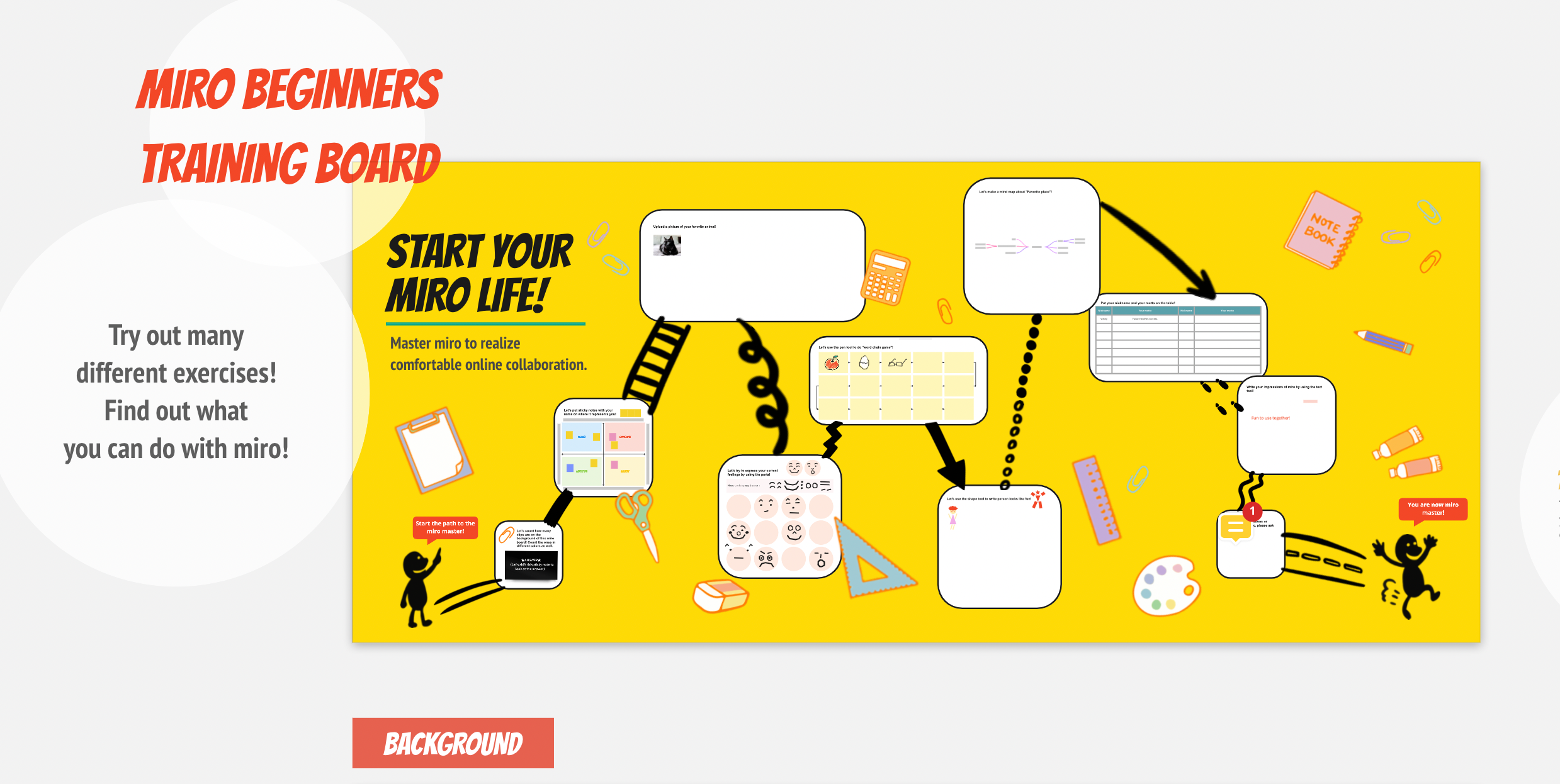 System Leverage Map by Design Institute for Health gives us a framework for differentiating our concepts for design intervention by their potential to provoke change in systems. The framework is informed by theory and principles foundational to systemic design.
Techstars 
Startup Weekend Participants Dashboard and Startup Weekend Online Dashboard by Techstars offers a comprehensive support system to your program experience, both for online and offline Startup Weekends!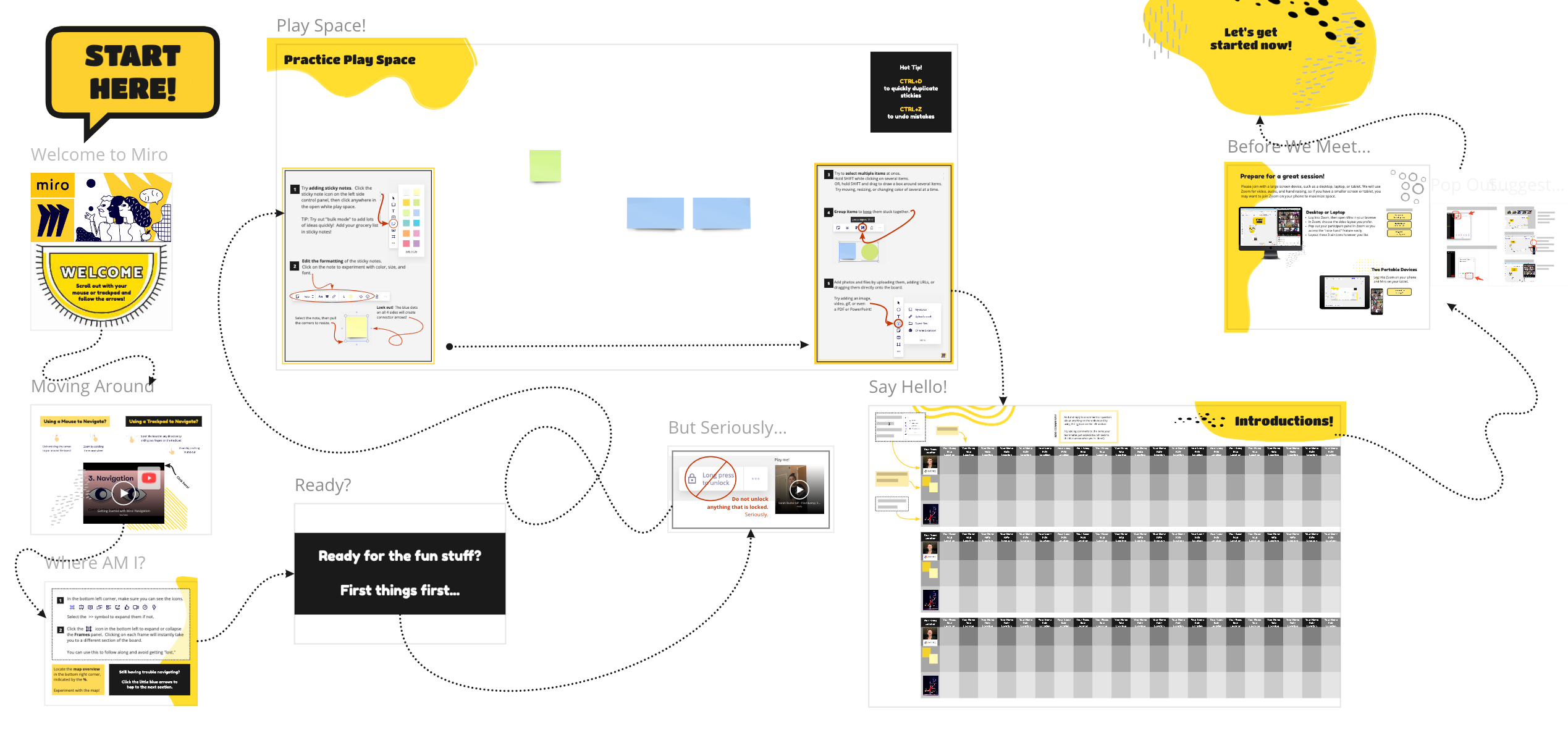 Miro Webinar by H&R Block is an interactive workshop during which  Product & Experience leaders from H&R Block explore how to be "better together" by encouraging teamwork and promoting diversity.