I accidentally deleted the muted grid style background on my board. How do I restore this? Now everything sits on a white backdrop. Please help!
Best answer by Robert Johnson 15 September 2020, 19:56
@Elizabeth Woodruff  - you can use the G hotkey (on your keyboard) or right-click anywhere on the board: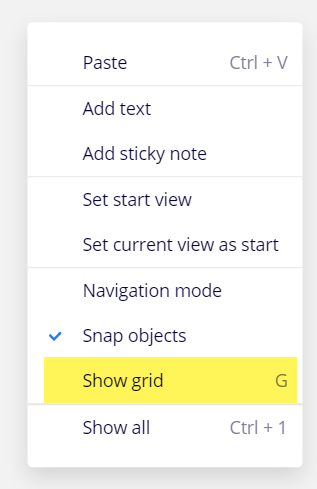 You may wish to checkout the Miro Shortcuts and Hotkeys help article.
View original