Onboarding, OKRs, stakeholder mapping, retrospectives, presentations, and beyond! There are so many frameworks and methods for team collaboration. WIth our latest update, you can share your favorite templates effortlessly. Help your team find the perfect template and get started on next steps in no time!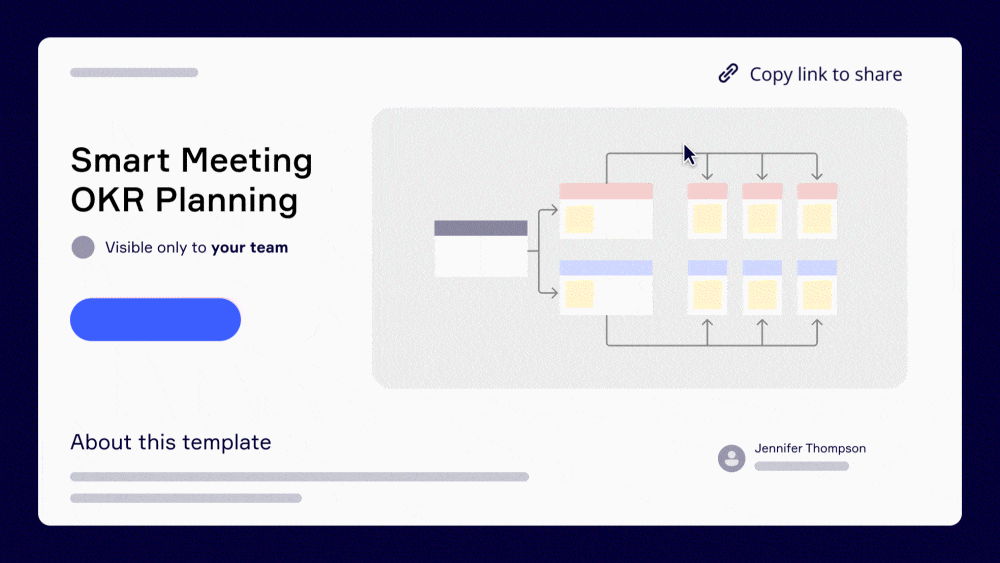 Sharing links creates a quick, easy, and secure way to direct users to specific templates within your team's natural workflow.
👉 Direct team members to the right template within the product in no time with unique template links.

📚 Use templates with confidence with extra preview pages for custom templates.

❤️ Encourage the adoption of standardized processes by linking to specific templates within your existing workflows.

👀 Understand which templates team members can access, with additional visibility into inherited sharing permissions.
Check the Help Center article to learn more. As always, we'd love to hear from you in the thread below