Здравствуйте! Подскажите, пожалуйста, как сделать так, чтобы при выделении объектов показывалось их количество? Сейчас количество объектов показывается, если их выделяешь в большом количестве - больше тысячи. А если мало, то не показывает. Как это можно исправить?
Best answer by Robert Johnson 30 June 2021, 18:08
@shmalkina - In order for the selected-objects Filter option to appear, there must be two or more object types selected.
Another consideration is that only unlocked objects can be selected.
Here is an example of only selecting sticky notes - no filter appears, but when I add an image, now I can see a total count:
And what happens when I try to select all (Ctrl/Cmd + A) and the big, red sticky is locked: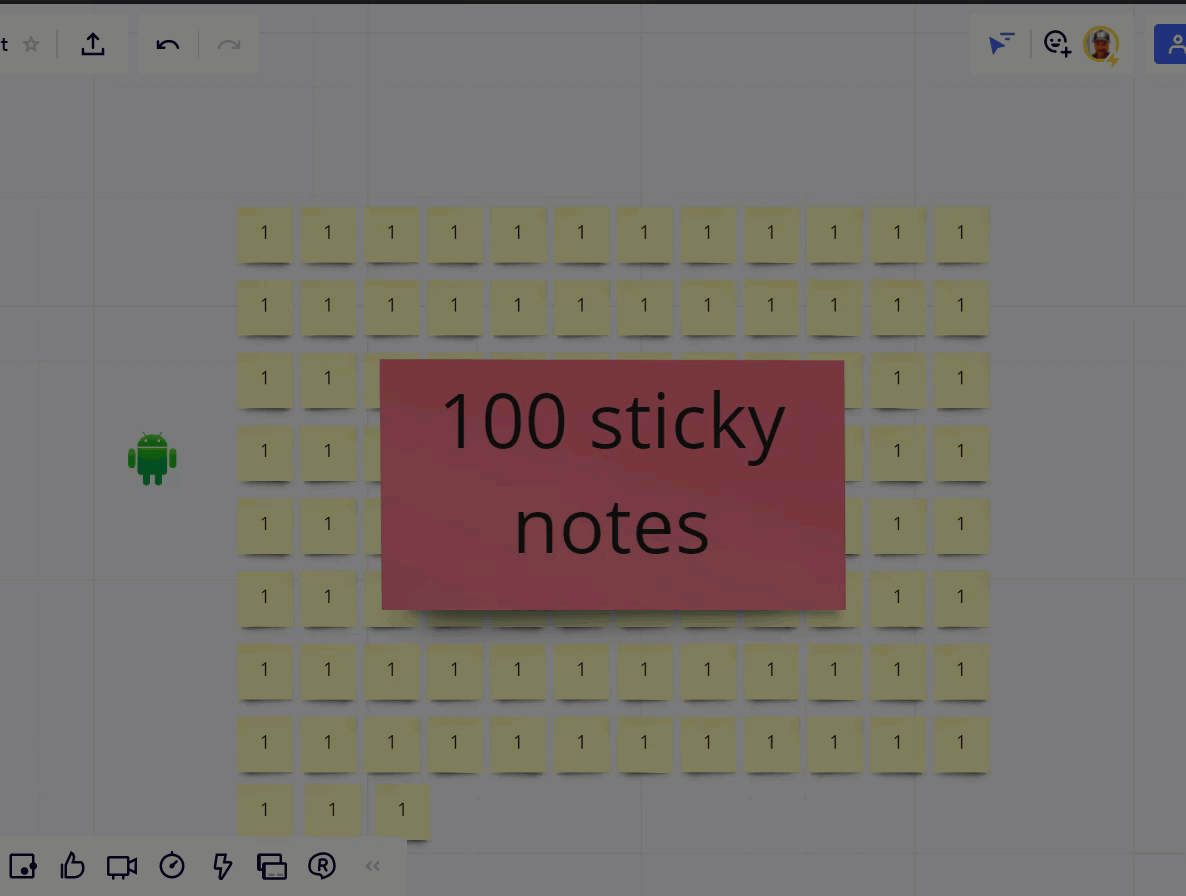 More information about selecting & filtering can be found in the How to Select and Move Multiple Objects Help Center article.
More Shortcuts & Hotkeys here → https://help.miro.com/hc/en-us/articles/360017731033-Shortcuts-and-Hotkeys
View original