I am evaluating Miro. I have created a board that I would like to share with someone to view only. If I share this single board with them, will they have access to my other two boards?

Thanks
Best answer by Robert Johnson 16 September 2020, 19:35
Hi @jtk.
First, to see what plan your team is a part of:
From your Miro dashboard, click on the settings gear icon beside the team name:


 

On the Team profile page you will see your plan type:
 
Now back to your screenshots…
You had it right by setting Anyone with the link → Can view. Then you copy the board link and send it to them. This is just a link to the board - they cannot see anything else related to your account/other boards/etc.
To test this, I just created a board and set the board's Share settings to: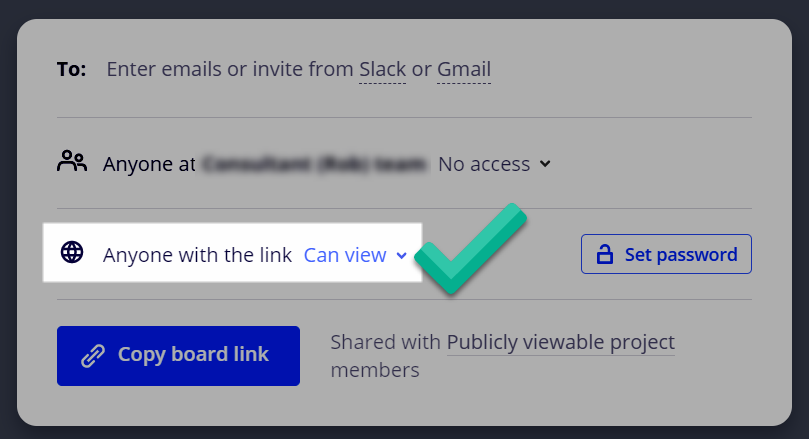 Here is the link - give it a try:
View original