The abstract
It would be very helpful to add an option that will allow text to be justified.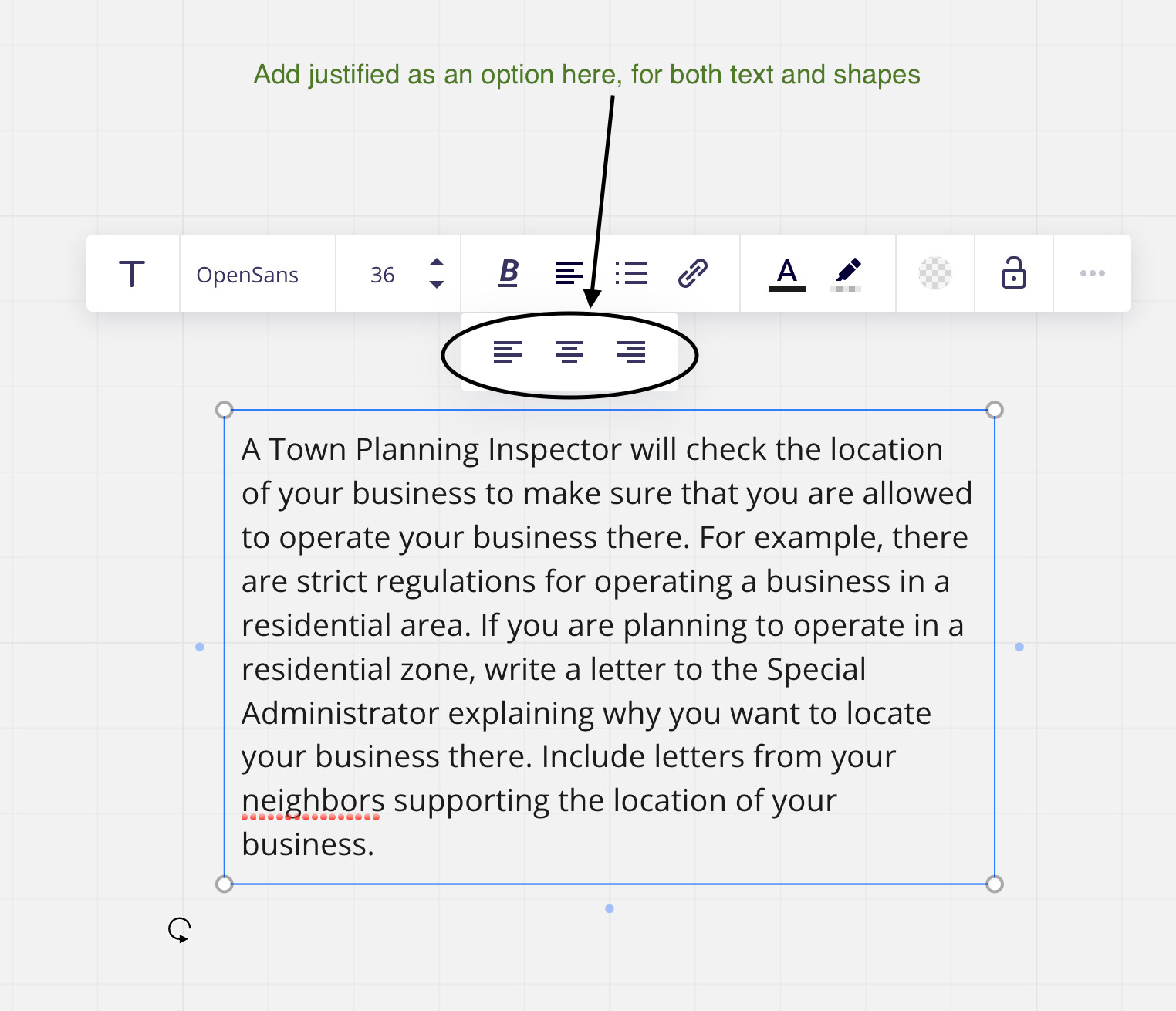 The problem
Currently all text is limited to left, centre or right alignment. When presenting slides or reports, it is often neater to justify the text as it squares up the text.
The solution
Add the button that allows text justification.