Hello,
I use Miro at school as a tool to work with other students on various topics.
We use the Kanban functionality using the Cards. I have a Kanban board in a frame that I hide using the eye icon (which is incredibly useful by the way) to plan the work to be done next, without everyone seeing what's coming next.
Here's an example: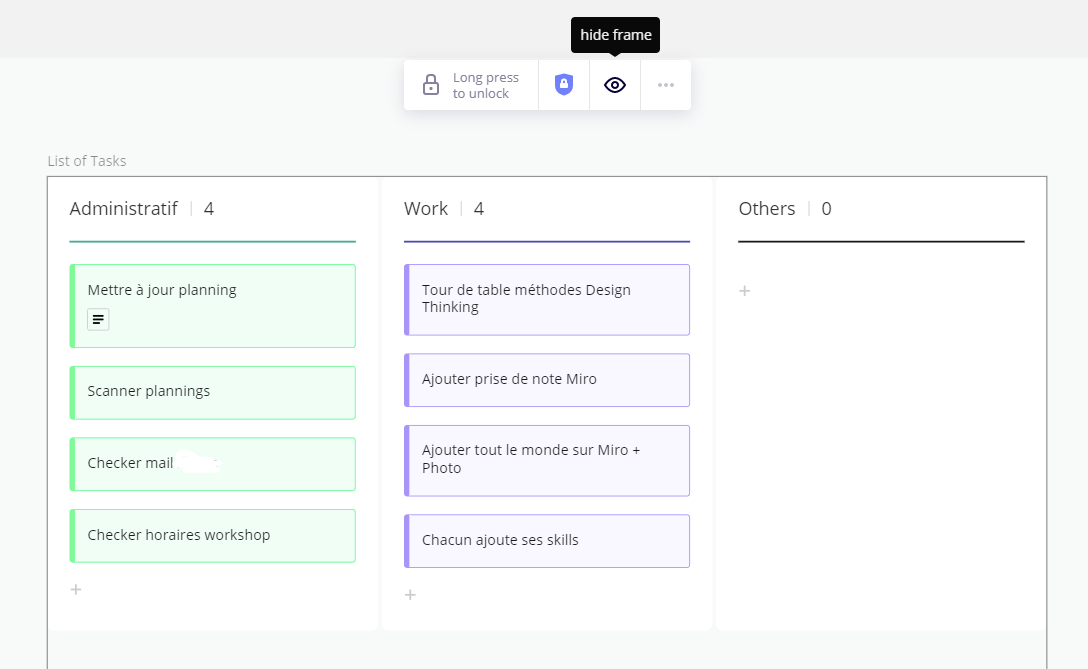 ---
PROBLEM:
When you go to the "Cards" tab at the bottom left, you can read them all even though they are hidden.
Here's a picture that shows what I'm talking about: all the cards in the " List of Tasks " frame on the right are hidden, but you can still look at them on the left.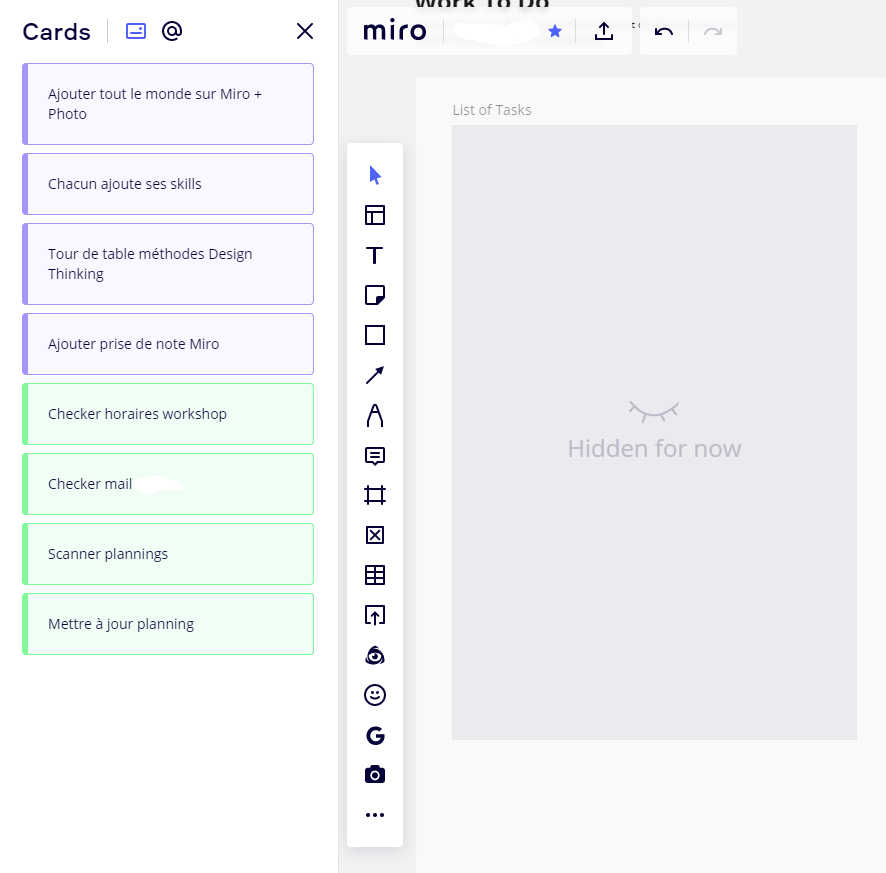 ---
SOLUTION:
It would be perfect if the cards in a hidden frame disappeared for everyone, and for the owner of the board, they could be half-transparent with an icon indicating that these cards are hidden (the closed eye icon you already use for example).
Here is a mock up to better visualize the thing, the orange one's are the ones hidden.
What the board owner should see :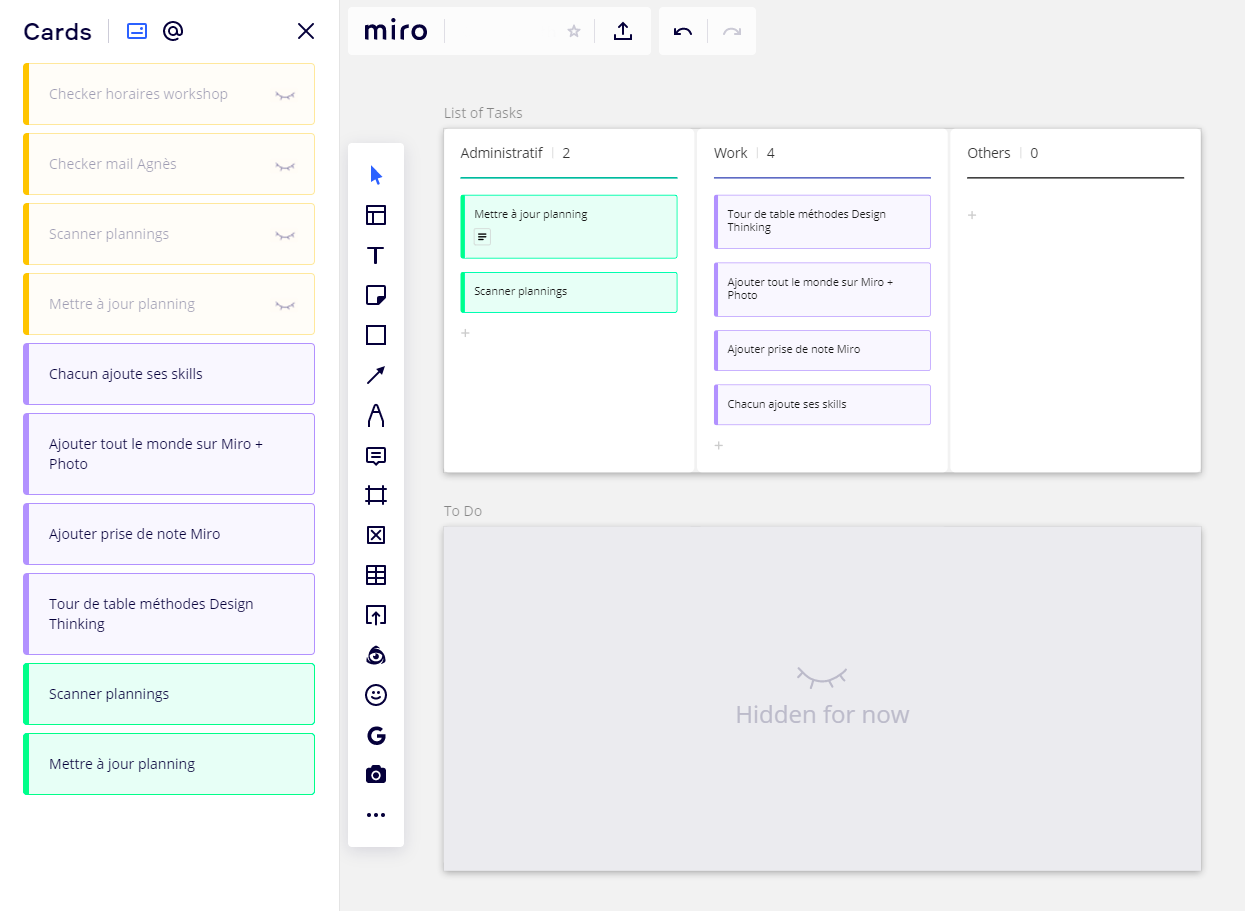 ---
What the others should see :
---
Even better, it would be great to have a button for the board owner to hide these cards for him too if he doesn't want to see them, because he is for example projecting Miro to everyone during a presentation.
(Another picture to illustrate ah ah)
Here's an example of the eye icon at the top: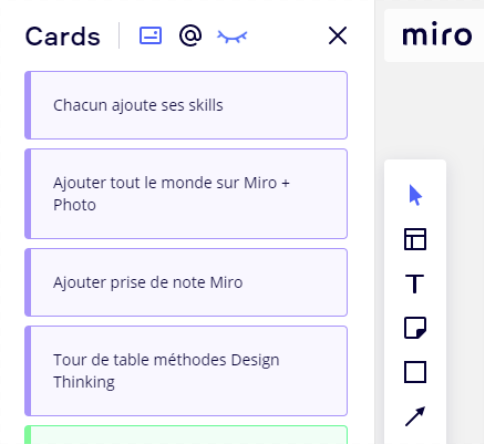 ---
I hope it was clear enough to understand,
Thank :D