Hi everyone!
It's Natalie, Product Marketing Manager of Stickies Capture - a magical feature that helps instantly digitize and edit the results of your offline workshops, retros and brainstorms.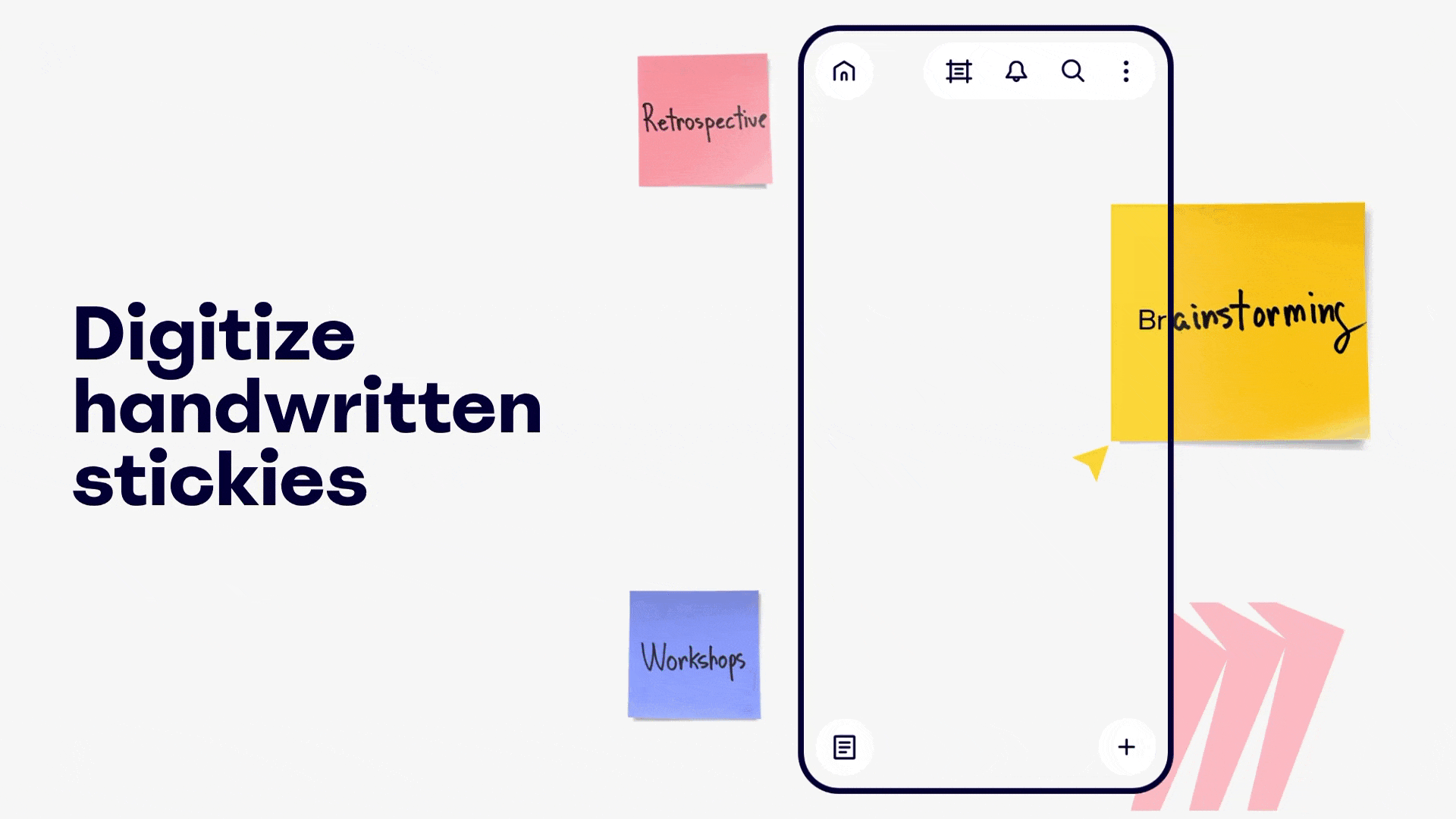 Stickies Capture + Miro collaborative whiteboard =>
📲Digitize and edit handwritten sticky notes (all devices);
🏃‍♂️Invite your team to keep collaboration going (all devices);
🗃Move from idea to implementation by adding more files, diagrams and comments next to your stickies (all devices);
💫Convert stickies into Jira tasks or spreadsheets (desktop);
🙋🏻‍♀️Timebox activities and vote on sticky notes (desktop);
🎤Turn brainstorm into a presentation (desktop).

It's FREE and works on iOS, or Android apps, and in desktop browser! Try it now, and don't worry if you don't have a picture with stickies in your clipboard - there's a demo photo that you can test right away.