Hey there! Bet, you've heard of Miroverse - an awesome library of community templates where you can find inspiration and ready-to-use collaboration templates, or even become a Creator yourself by submitting your own template for publication.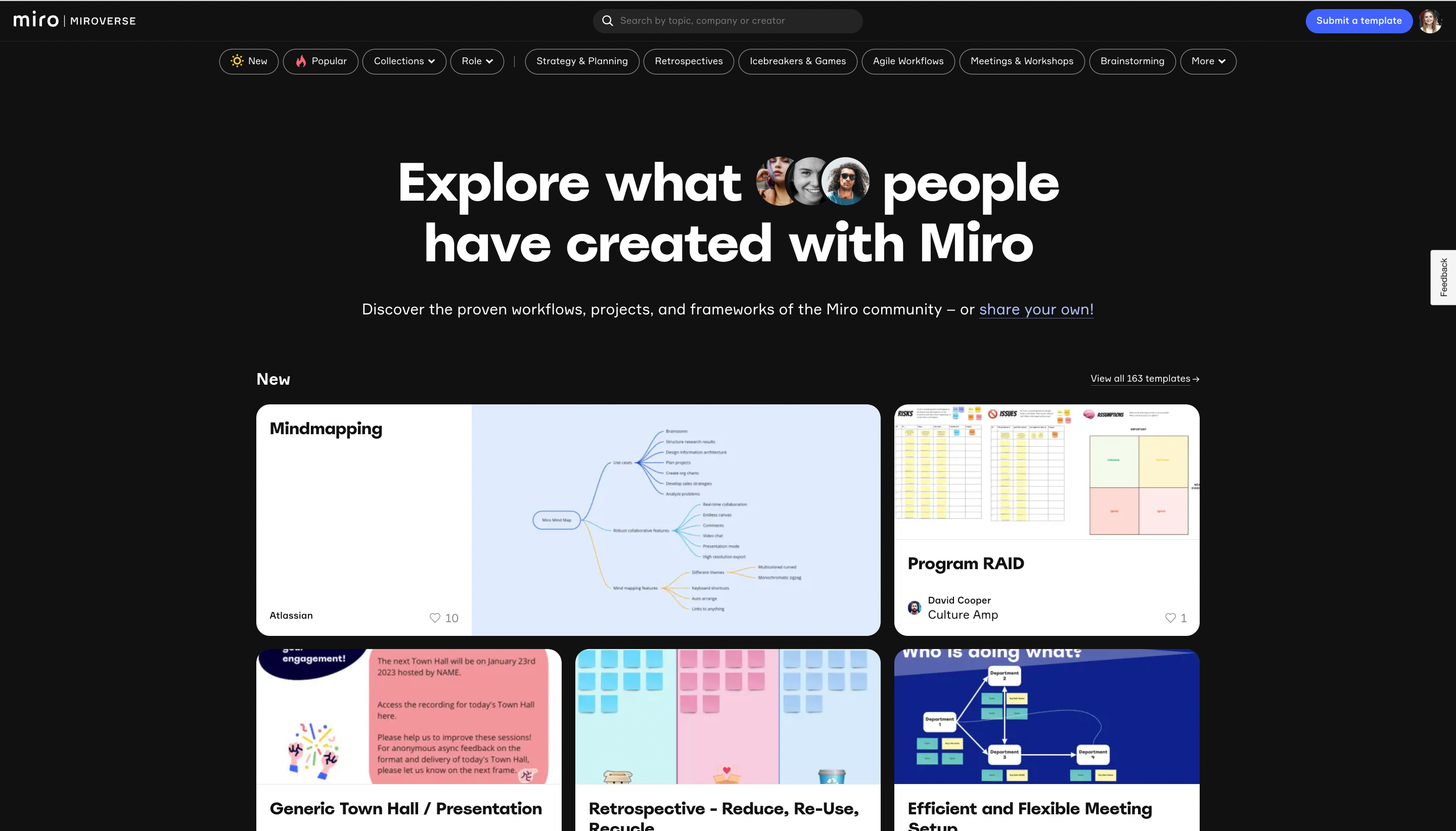 But, we understand that sometimes you just can't find the perfect template for your needs or don't know how to quickly design it 🥲 .
That's why we created this Miroverse Wish List thread! It's a place where you can share your ideas or requests for potential templates, even if you don't know how to design them yourself. Our community of Creators can then use these ideas for inspiration to create new templates that will benefit everyone.
We welcome all kinds of creative ideas!
👉 Do you have a specific diagram, canvas, or workflow that you searched for in Miroverse but couldn't find?
👉 Or maybe you have an idea for a unique whiteboarding template that you think would be perfect for collaboration with your team.
Whatever it is, we want to hear about it!
To help us better understand your idea, please provide
a short description,
a usage example,
and if possible, a link to the example source.
This will help our Creators produce templates that can get wide adoption among our community.
Please, note, we can't guarantee that your idea will be implemented, but we encourage you to pitch your idea in the most detailed and creative way possible to interest a Creator. And who knows, you might even want to take some lessons on Miro and become a Creator yourself to publish your template!