We know Miro as "simply beyond awesome" for virtual collaborative work, such as product development, design thinking and managing work flows. As a facilitator (including yours truly), we've used Miro extensively to deliver learning events and workshops.
But how about people development? For the people leaders amongst us, working in organisations, have you used Miro to engage and inspire your co-workers? Or as platform to encourage open team conversations? What are your action-oriented leadership moves using Miro?
I would love to learn what you've done for your team members, and the impact you've made using Miro as a people development tool.
Here's some plays that I've created and curated from The Facilitative & Visually Engaging Leader that I hope can trigger your own ideas!
How might we...ensure diversity in hiring is TRULY practised and leaders are informed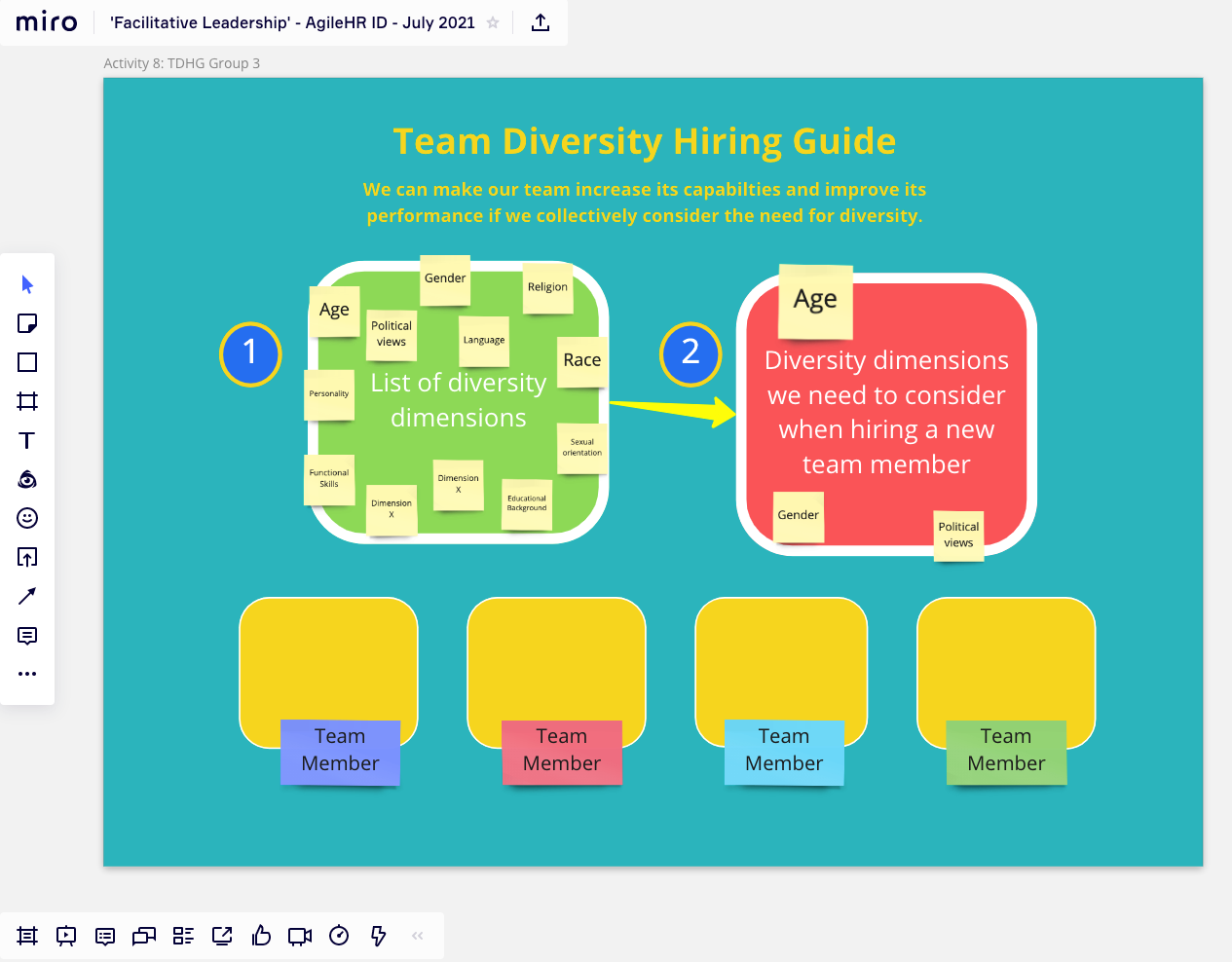 How might we….ensure team agreements are inclusive by making both co-workers AND leaders accountable and responsible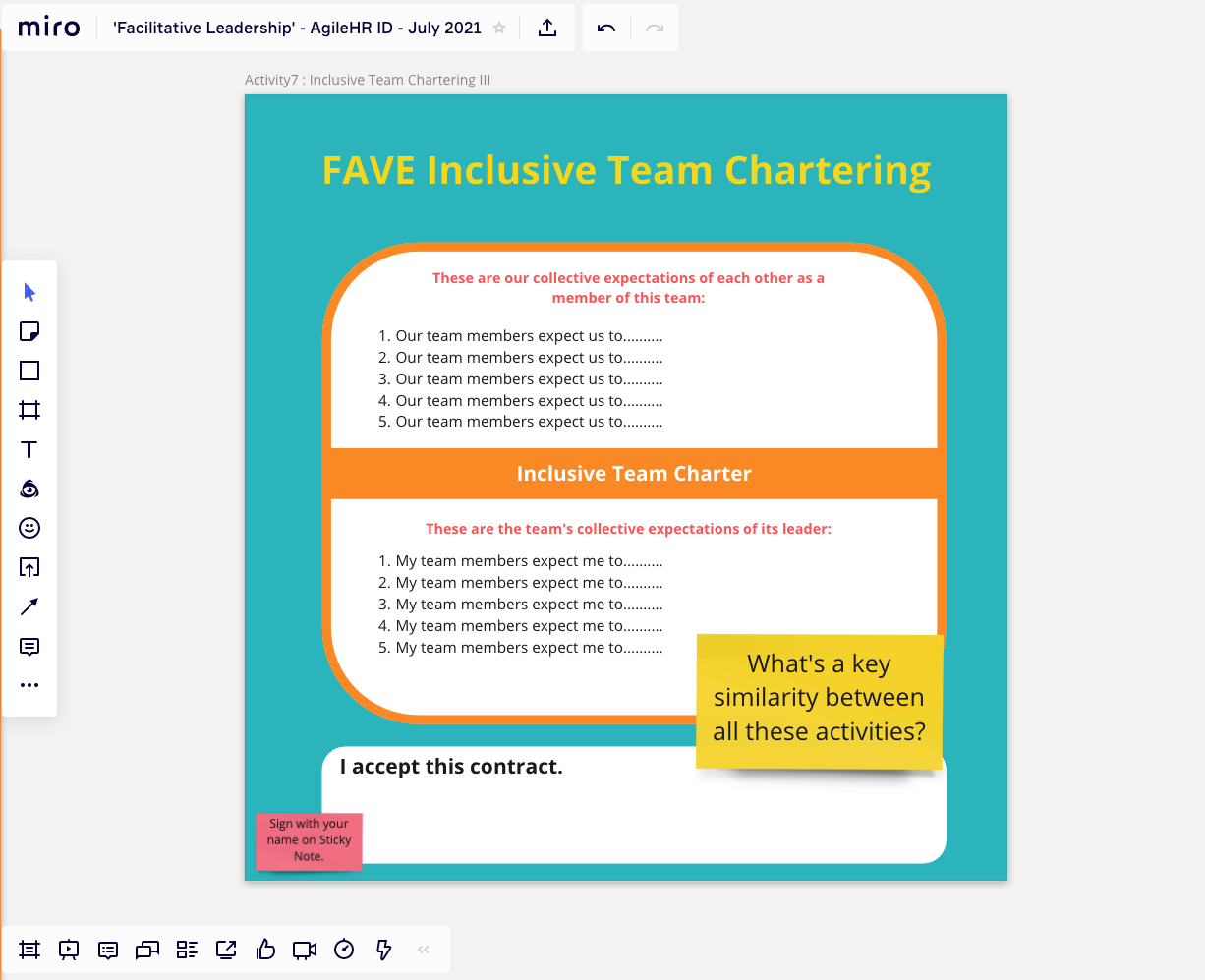 How might we...tap on the existing skills marketplace available within our team for learning beyond work responsibilities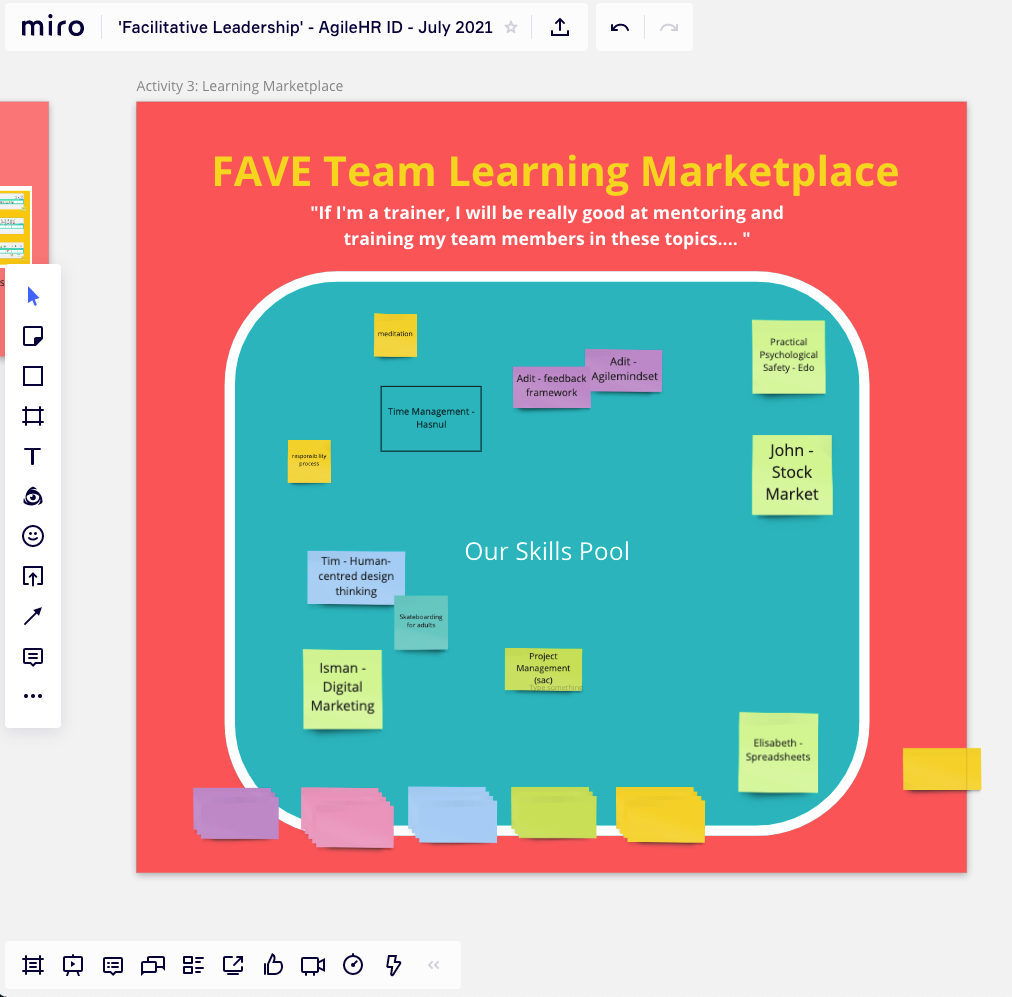 How might we...understand each others' Strengths, Talents, Interest and Passions in a deliberate and visual way