Hey Miro community!
Nice to meet you. My name is Oksana and I'm using Miro heavily these days. I enjoy it a lot! This makes my professional life so much easier. 

I wanted to report a little issue with the formatting toolbar getting hidden under the main board info bar. I have recorded a GIF to show what happens. This mainly affected my convenience when trying to color a bunch of table cells (as I'm showing in the GIF).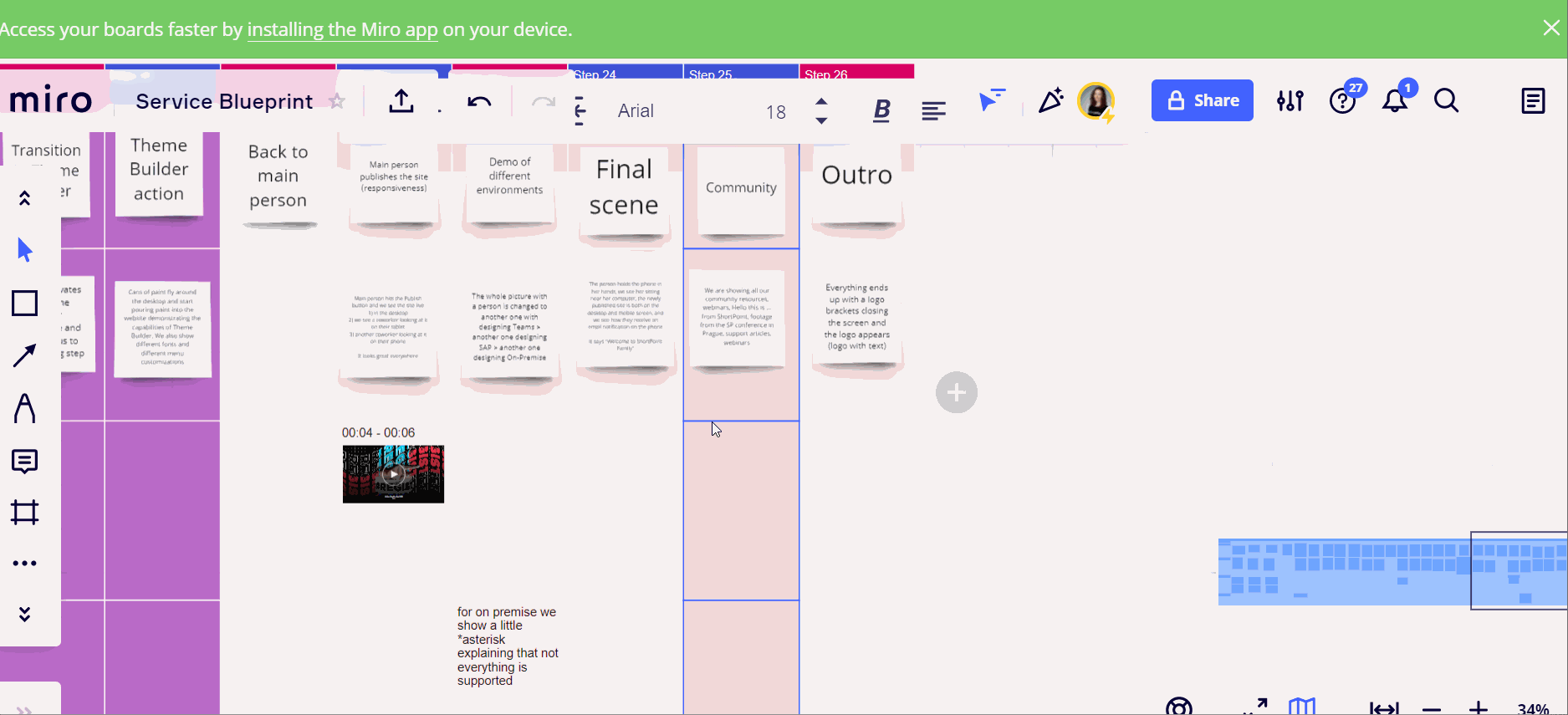 Submitting this because I really love Miro and I hope it helps. Thanks!