Did the recent (probably 2-3 months back) shortcut changes remove the shortcuts for Copy/Paste formatting? 
In the right-click context menu, the copy / paste formatting shortcuts show...but they don't appear to work.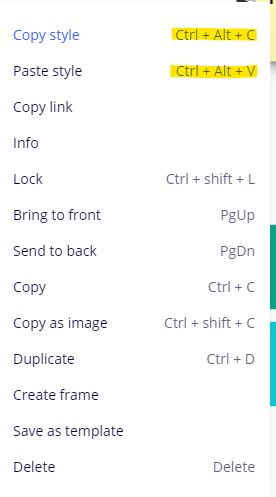 Are these shortcuts no longer valid (and just haven't been removed from the right click / context menu) or is there something weird going on with my browser (Chrome - I don't see any conflicting shortcuts)?
If these were removed, they should be brought back ASAP -- this was one of my key user adoption tools to get people into Miro, as its a pain (multiple clicks) in PowerPoint.