Last month we welcomed over 90 new templates in Miroverse! Including these new templates that'll help you generate new ideas, craft impactful stories, and guide stakeholders to decisions:
🤔 Everyhow's Reverse Brainstorming, introduces a problem-solving technique that involves generating ideas by reversing the traditional approach and instead thinking of ways to create or exacerbate the problem.

3️⃣ @Kiron Bondale's Message Map, based on "Talk like TED" by Carmine Gallo, helps you craft impactful presentations by focusing on three key takeaways that support your message.

📈 Jade Corley's Data Vis Dashboard Discovery helps you to guide stakeholders through a productive discovery session for planning a successful dashboard project, by identifying vision, goals, data, and design, and brainstorming creative ideas for improvement.
Discover thousands of customizable templates created by Miro Community members for real projects and problems in Miroverse. Share with us what you found interesting this month in the thread below.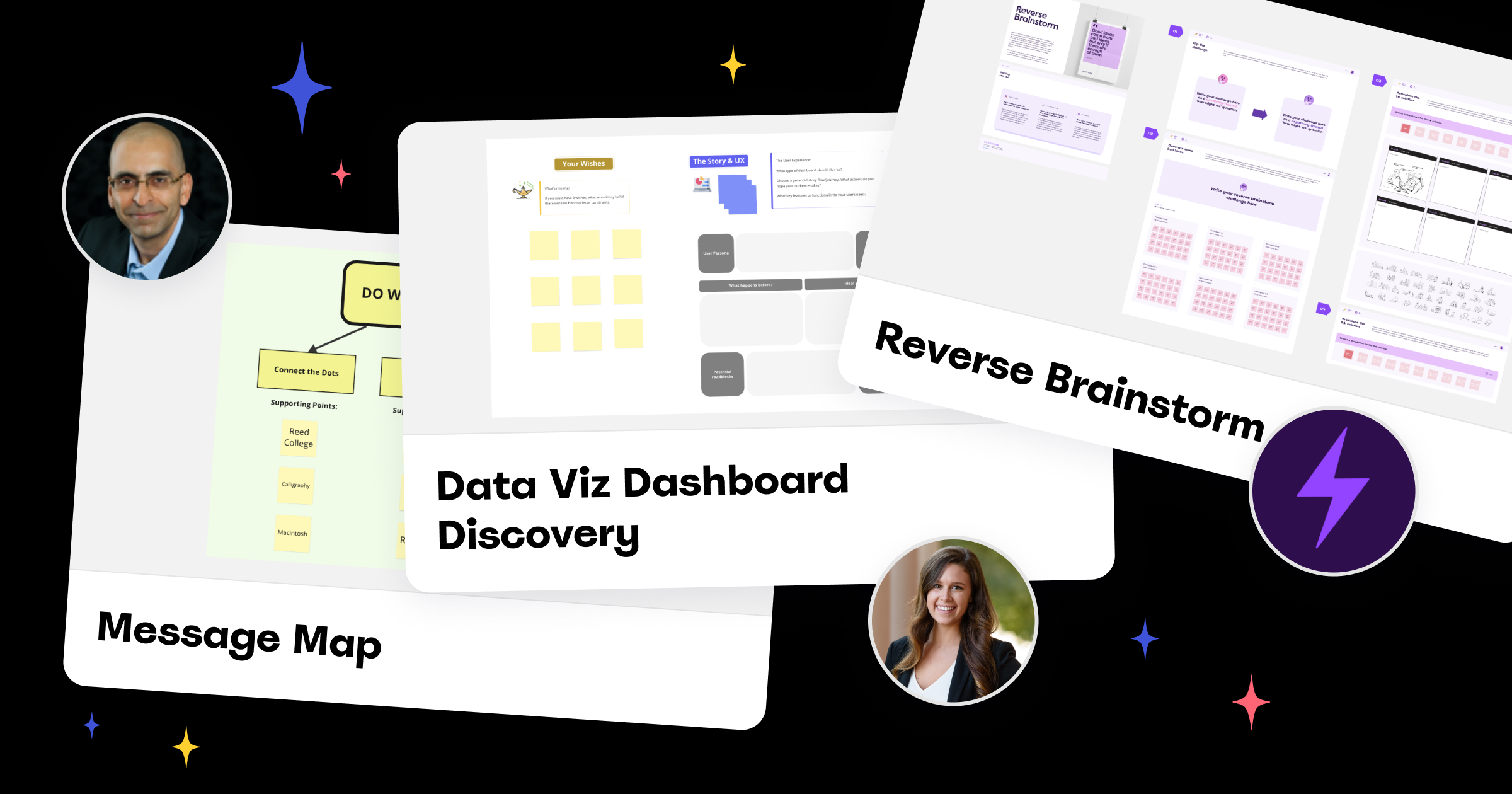 Feeling inspired? Join our community of creators and share your ideas with the world