Hello, Miro Community!
Today we are thrilled to bring Miro into Google Meet and help your team meetings and collaboration to be even more straightforward, effective, and smooth. 
We're merging visual interaction with powerful video conferencing to take things to the next level - helping team members to make decisions, brainstorm ideas, and get on the same page faster.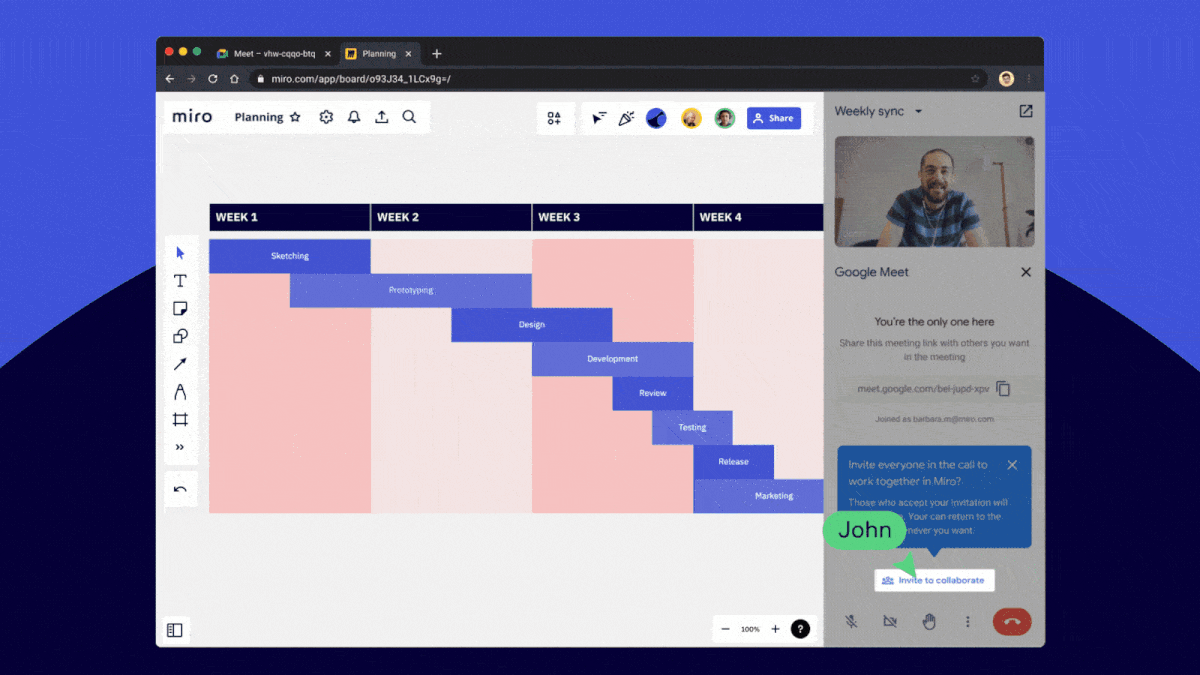 With Miro in Google Meet, you get access to:
Use all of your existing projects and Miro boards in the meeting

Create new boards from scratch, in one click

Work with colleagues and clients without a Miro account

Use your favorite Miro features, like sticky notes, templates, and reactions to bring energy to any conversation
If you are a Google Meet user, you immediately get access to this experience, starting today. Try it out in your next meeting.
❓Need help? Visit our Help Center.
Miro works across the Google Workspace to help teams navigate and simplify everyday workflows. Connect Miro to Google Drive and Calendar today or learn more about how Google and Miro work together.
Note: Some companies might require additional access to be able to use Miro in Google Meet. Please contact your admin for more information.