Creators worldwide made a big collective bang on Miroverse this year, stretching the outer limits of creativity and invention with their ideas — from sailing retros to wheels of feelings to making monsters, and more. 
Out of the infinite stars, these creators shined brightest within our community.

As an Agile coach, scrum master, and longtime Miro community member, Johanna makes templates that have proven time and again to be effective for building high-performance teams. Steal a page out of Johanna's book and leave your next retrospective with energy and a feeling of having accomplished something extraordinary together.  
🔭 Discover Johanna's Miroverse Profile to try Miroverse's most popular ideas. 
Bonus: Johanna shares their best advice for Agile coaches and aspiring female leaders in our first-ever Community Creator Spotlight.

It's no wonder Facilitator School's templates were this year's most collectively loved by the Miro community. Working together in a group digitally can be a challenge, and Facilitator School brings fun templates that give you lighthearted ways to gauge the energy level of participants. 
🔭 Discover Facilitator School's Miroverse Profile packed with fun, energizing, and creative tools to guide groups to results and create collaborative work in a digital world. 
Bonus: Learn hands-on strategies and actionable tips to design beautiful Miro boards in Dan's Distributed 2021 talk.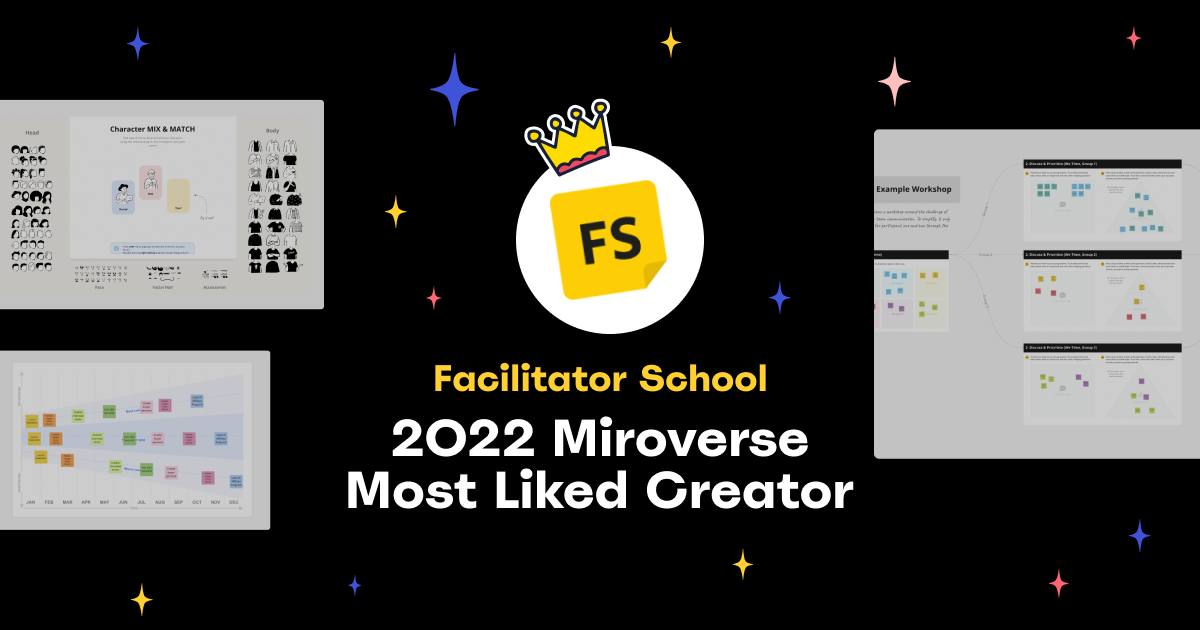 maad labs
' |
Most published
Miroverse
Creator 👩‍🚀

From pitching ideas to concept mapping to classic retrospectives, you'll find a wealth of creativity and experience in this year's most published creator profile. Maad labs' shares more than 1,000 hours of design thinking templates and videos available for free under a Creative Commons license in partnership with Carnegie Mellon University. 
🔭 Discover maad labs' Miroverse Profile with 21 new and exciting templates that really run the gambit.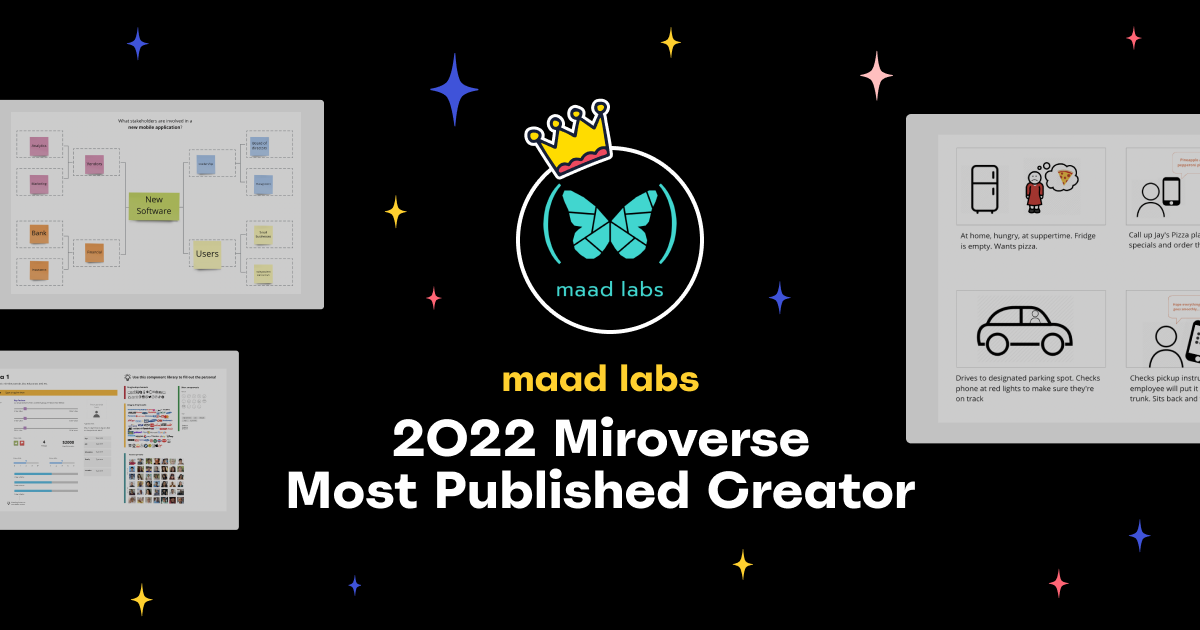 To all our Miroverse creators, I think we can speak for the community when we say — thank you — for all that you've brought to the Miroverse this year. We can't wait to see what you'll do in 2023! 
If you're looking for some inspo on what to create next, check out our other top creators of 2022. This collection features one template from each of the top creators, but be sure to visit their profiles to get a full look at all their creations.