Hello,
i know the Trello app is part of the app-marketplace but it offers me only a way if I use Trello to open miro inside a Trello task.
I would like to see it the other way:

Because of it's graphical potential I'm a total fan of Trello - 
I wish the implementation would go this way like I show it in my graphic: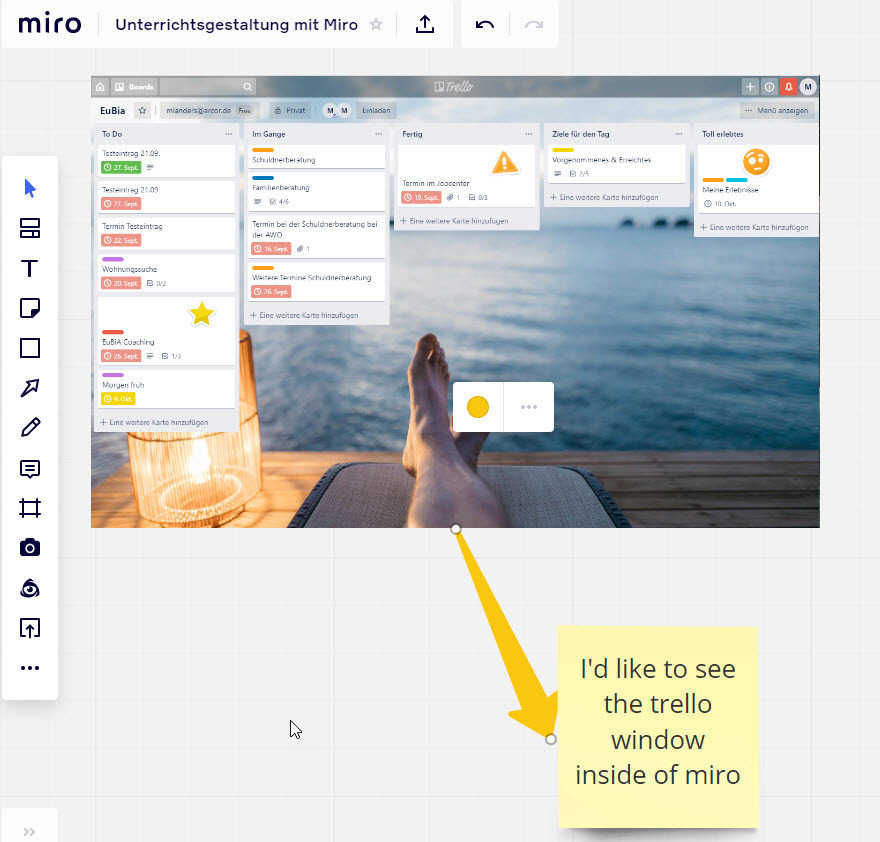 This would give me much more flexibility instead of using the kanban tool.

Or if this is not possible it would be perfect if you can boost up the kanban tool to Trellos potentials.
Michael