THE ABSTRACT
Proposal for a simple way to quickly link two objects using drag & drop: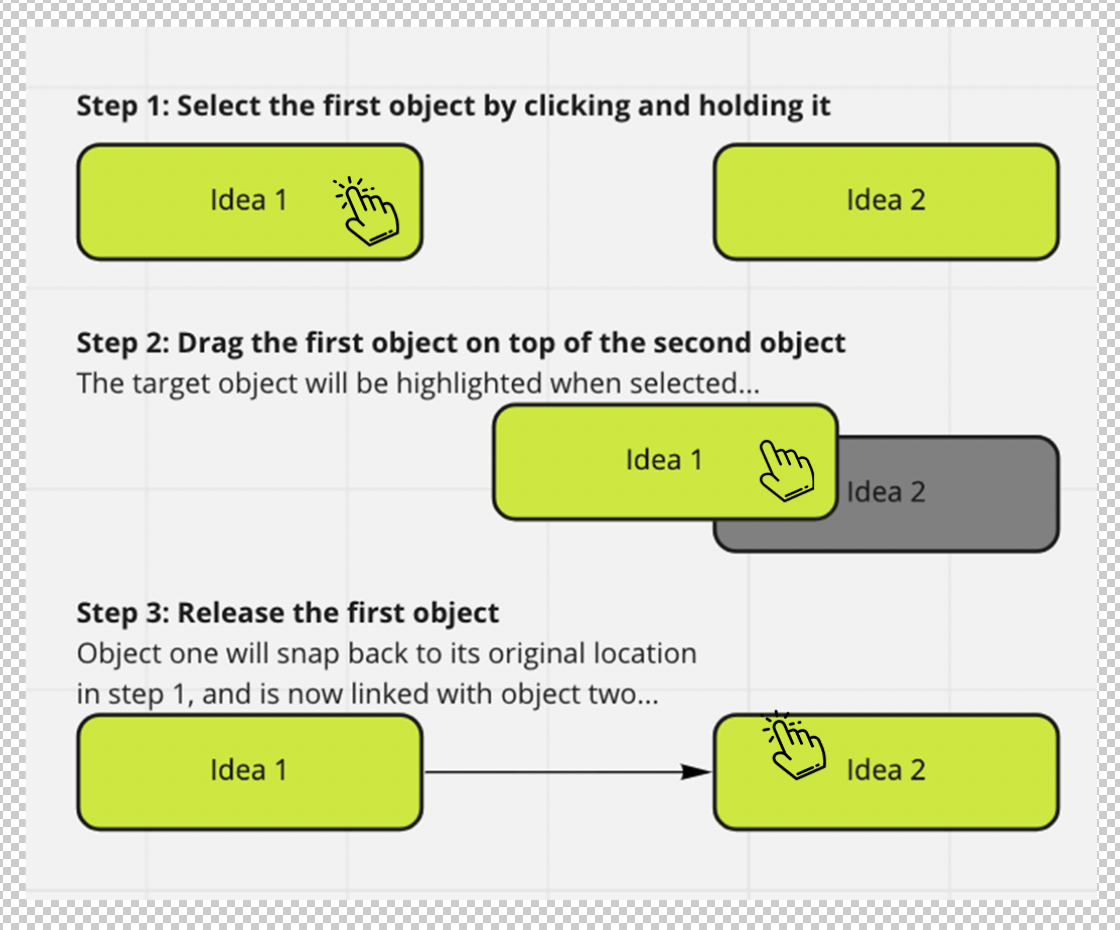 THE PROBLEM
I link a lot of objects.
Currently I have to click the object and then reorient my mouse-pointer or finger to catch one of the starting nodes.
This feels a bit clumsy, especially at various zoom levels.
This would make my personal experience with Miro much more enjoyable.
Thank you!