Hi, is there a way for me to resize multiple shapes to the same size? We didn't think through our process thoroughly enough at the start, and now have 1000+ shapes that need to be resized to the same size for clarity. 
If there is no feature for it, is there a way to script it? I've done similar scripts for illustrator but don't know how I would go about running them within Miro.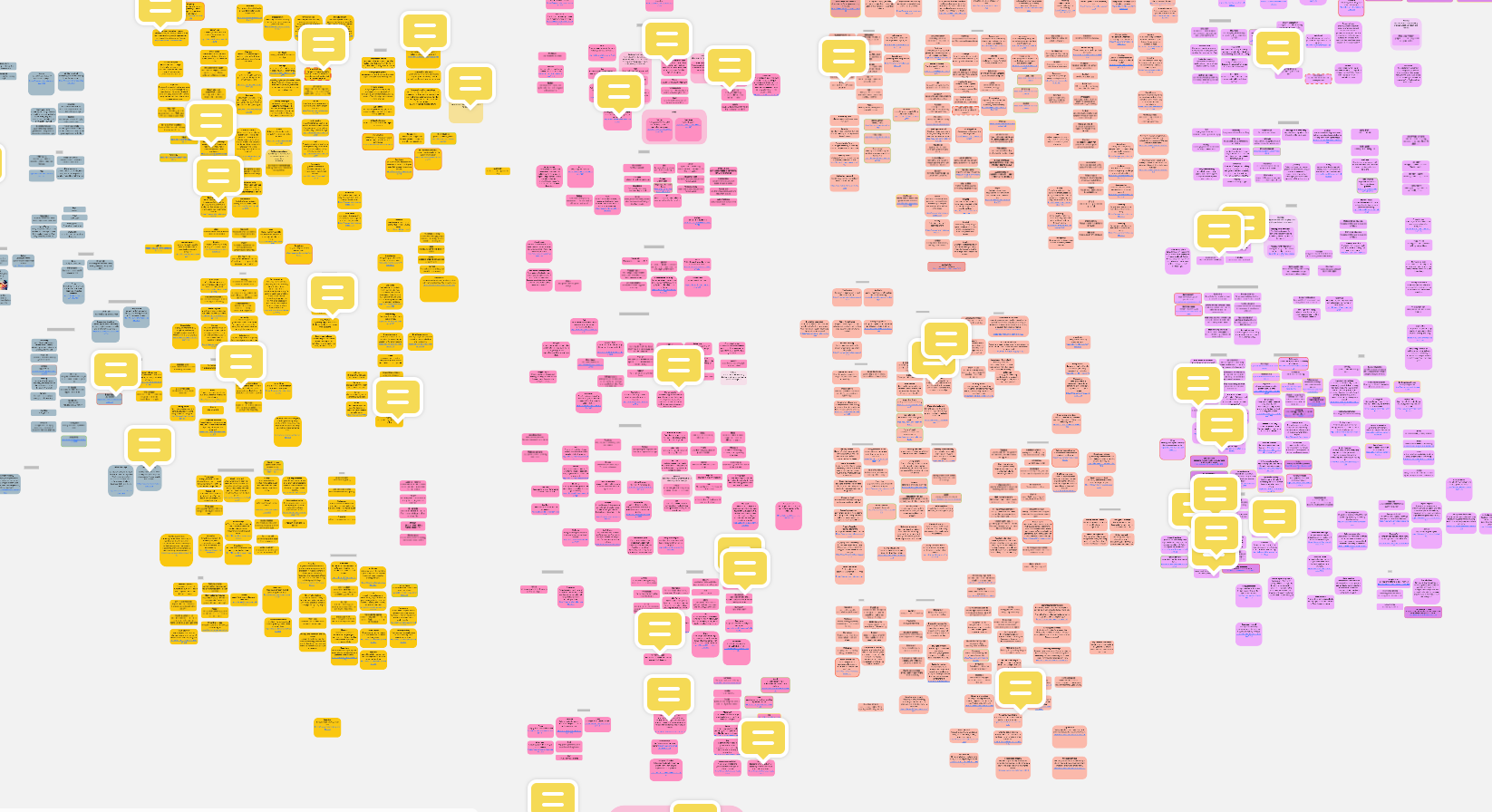 Best answer by Kiron Bondale 15 June 2020, 20:45
@Jakob -
In your particular case are these all the same sort of shape - it is hard to make out from the image? If so, one approach might be to select all of them, transform them into sticky notes, set the sticky note size and then transform them back into the original shape.
Kiron
View original