While creating an OKR Planning Session with my Team I discovered an amazing feature to creata a Set of Card just by pushing a Plus-Button within the Cell (see Template Kanban Framework, Action Plan, Weekly Agenda e.g). Auto Resize and perfectly aligned. At all a great feature also for non experienced User - so far great.
But for our work i need a topic for each row in the first column. Which seem impossible to me using the predefined Template. Any idea/help? Here is a Screenshot of what i'm trying to do: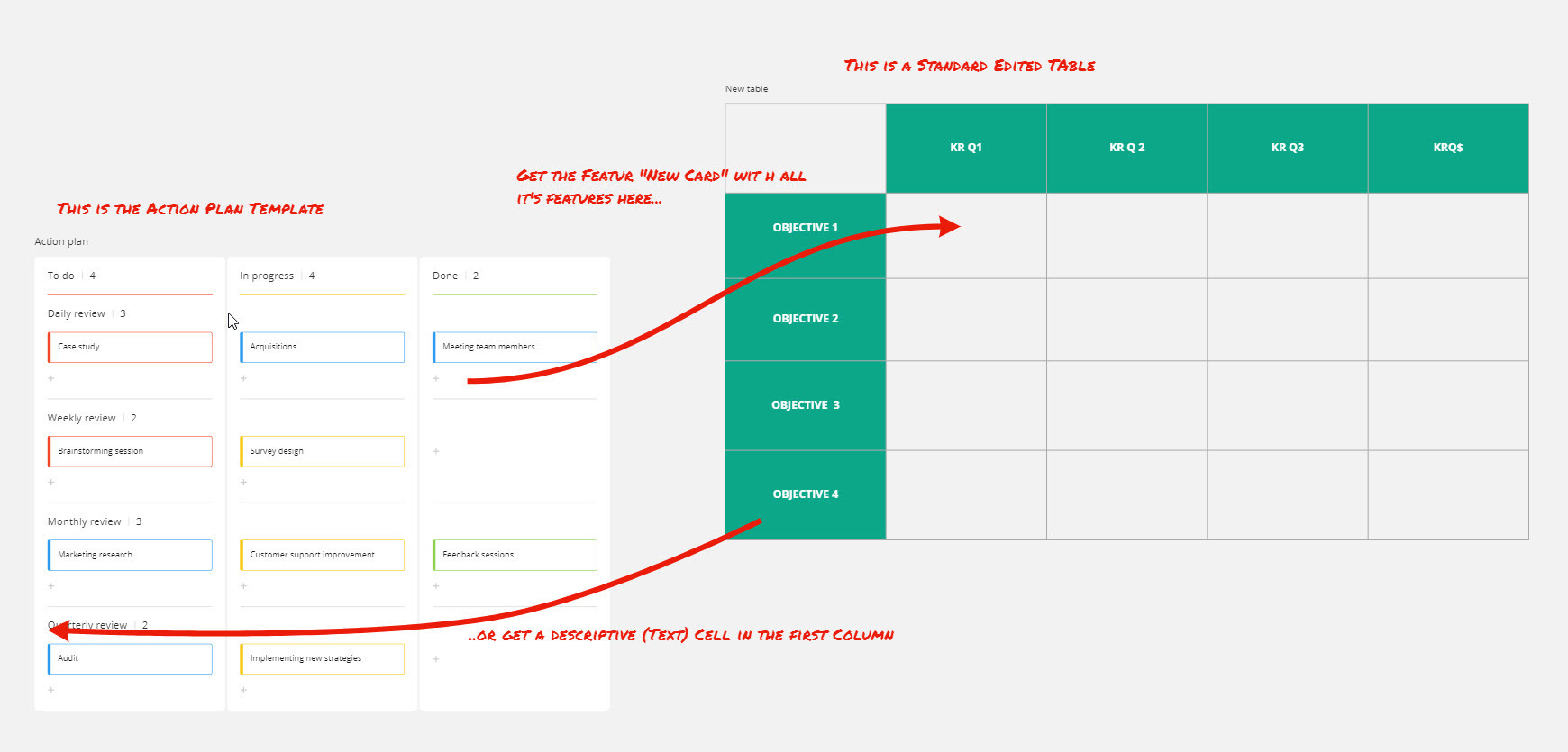 Best answer by Robert Johnson 21 June 2021, 17:13
@Uwe Seifer - You could just use the Kanban framework object and add shapes to it, which is what our team does as we prefer the higher-contrast row/column headers.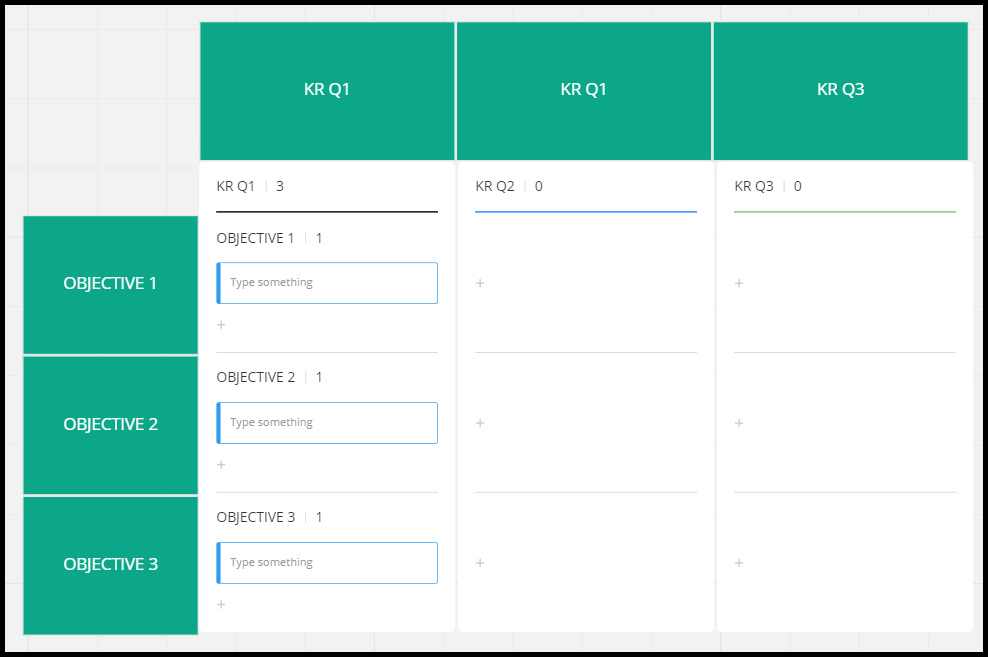 Wish List Idea Post
I'd recommend adding this as an Idea in the Wish List category by following the guidelines here: Wish List: Everything You Need to Know.
If you do create a Wish List Idea post, I would also recommend that you post a link to it back here, so that future readers of this post can quickly get to and vote for your Idea.
Lastly, don't forget to vote for your own Idea.
View original