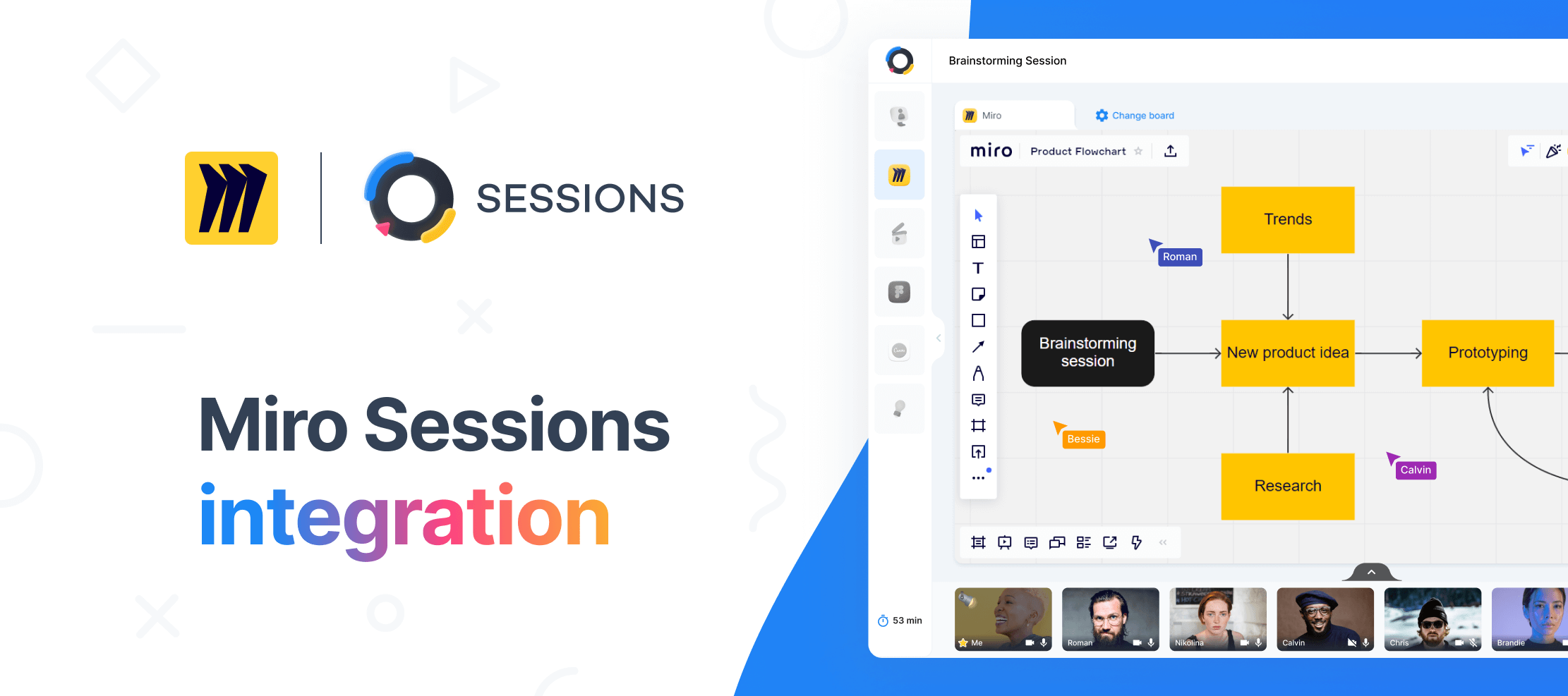 Hello Miro community,
I am Alex, Product owner at Sessions and I'd like to share with you the news about our recent integration with Miro.
 In July we officially launched Sessions on Product Hunt and won #1 Product of the Day and #1 Product of the Week.  
 Sessions is not another video conferring tool, it is a platform that brings all collaboration tools into one single space.
  At Sessions we LOVE Miro and was one of the first integrations we did. Our users are saying it's now super easy to host remote workshops or team meetings using Miro's collaborative whiteboard tools. 
Would be super grateful if you give it a try. 
*account registration is free (no credit card required) and 12 months free for our Pro subscription to Miro community