Hi all,
Is it possible to superscript numbers etc. in any way? 
I would like to write some formulas in a board using the text feature, but I don't see any way to subscript or superscript text.
Best,
Ditlev
Best answer by Robert Johnson 12 September 2020, 21:56
@Ditlev Bornebusch - Note: I had to edit this response after seeing different behaviors when viewing my test sticky notes on my phone and between my phone (Android/Miro app and also Chrome browser) and my laptop (Windows 10/Chrome browser).
From my experiences using Miro, they do not appear to offer any way to change fonts to sub/superscript. Therefore, it is up to the users input method (physical/virtual keyboard, operating system, etc.).
Example: I am writing this from reply from my phone where I just launched the Miro Android app using my Gboard (Google Keyboard all) entered "H²O" into a sticky note and it accepted it just fine: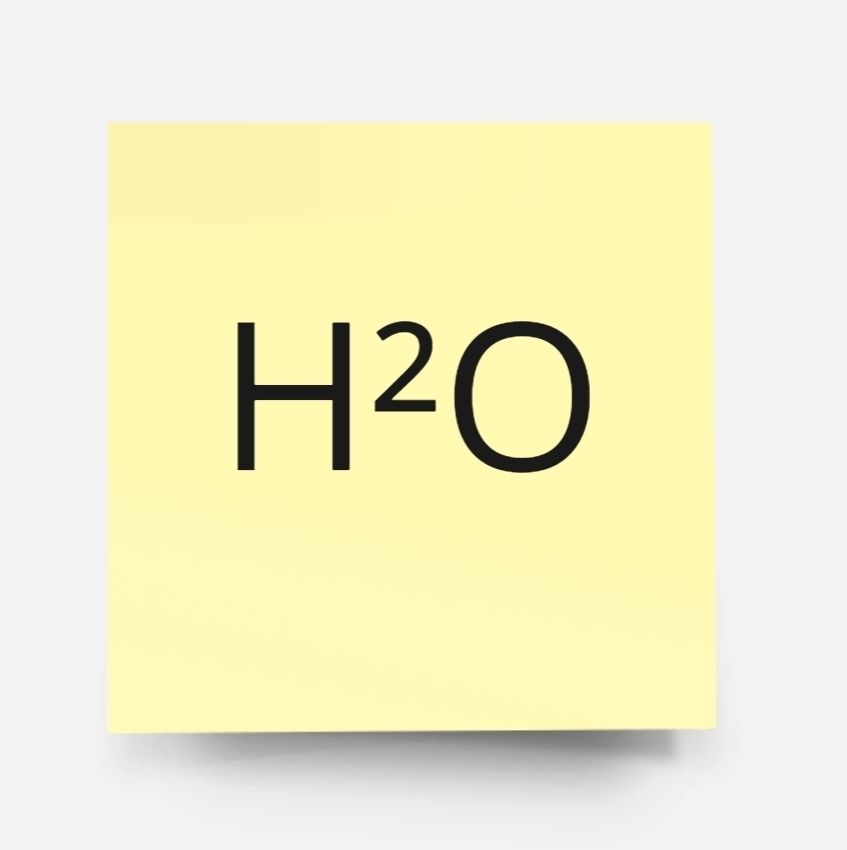 I then viewed it from the Chrome browser app on my phone and it looks the same as it did in the mobile app: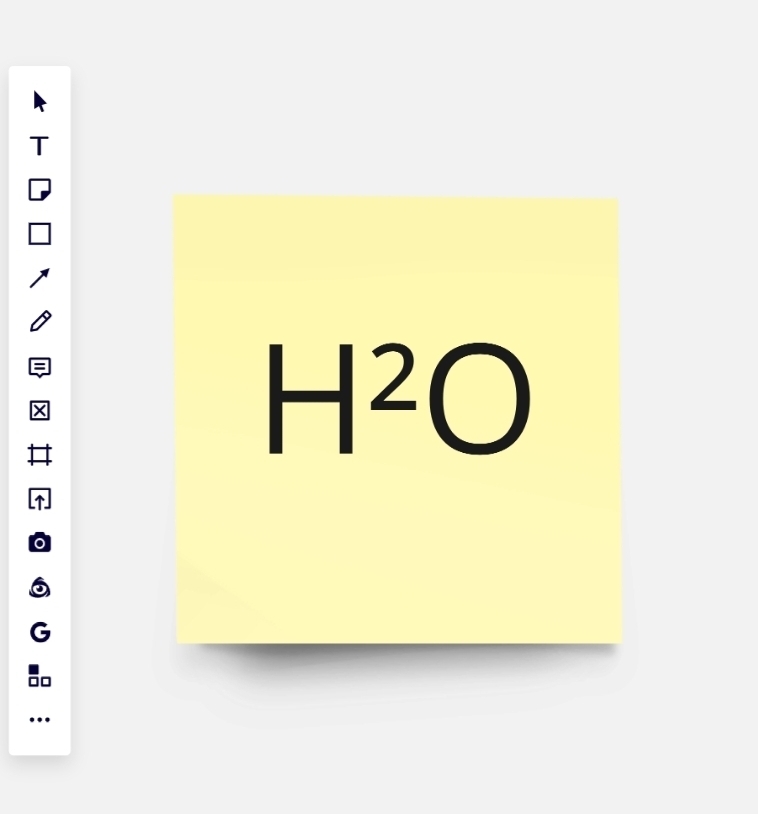 I couldn't get the Gboard app to do subscript, so I downloaded a keyboard app called MathKeyboard from the Google Play Store and entered the following from my Android phone: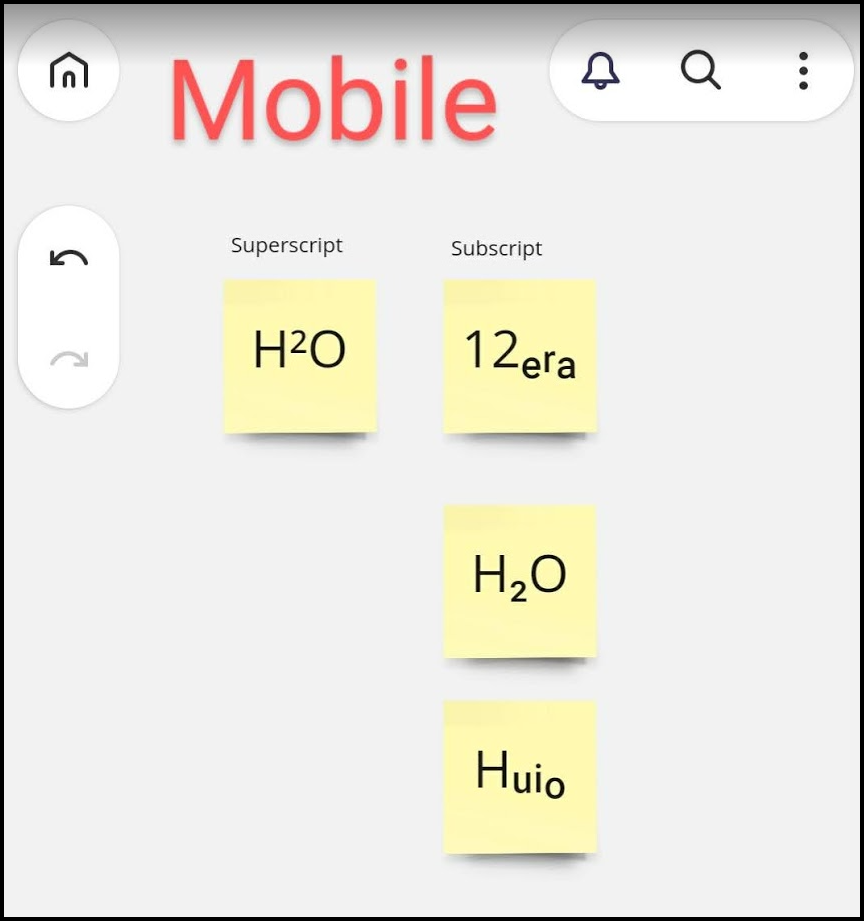 Except it looks like this when viewing from Chrome and the Miro app on my Windows laptop: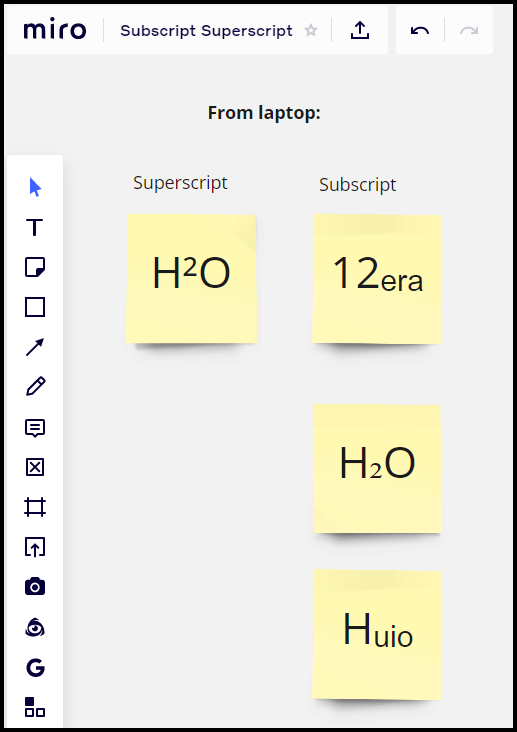 One last test of superscript letters - from my Android device: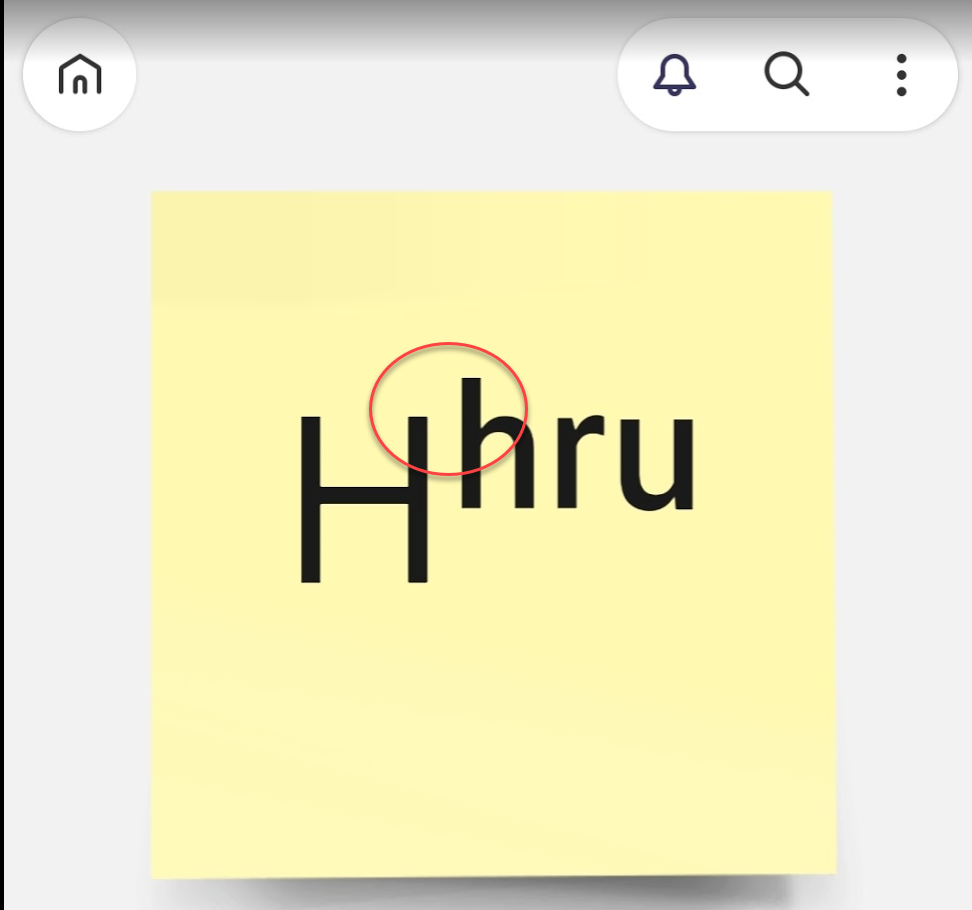 And how it looks in Windows:
I suppose that from these tests, there may be room for improvement on Miro's end:
consistency between superscript and subscript numbers font face; and
showing superscript slightly above the font midline (as it appears to do for subscript).
While I am no expert on the topic of sub/superscript, given the above examples, perhaps there is something Miro could do to improve the way these characters are displayed. If you agree, I would recommend adding this as an Idea in the Wish List category by following the guidelines here: Wish List: Everything You Need to Know. 
View original