I unexpectedly came across a Permissions tab/set of options in a board's Share → Sharing settings back on September 30th while I was answering some a question on the forum. It caught my attention at the time as I didn't recall ever seeing this option. I was focused on something else at the time so I grabbed a few screenshots and moved on.
Now, when I decide to go back and dig into it further, I cannot find the options again! Mind you, I didn't capture the exact conditions leading up to the option appearing, but here's what I know:
The board belonged to my spouse's Education Plan (the setting may have been present in my Consultant Plan, however, I am the only member, so I can't add an editor at the board-level without incurring a charge).
My spouse was the board owner.
The board's Share settings:

Team access & Anyone with the link were both set to → No access.
Board-level sharing was to me as View only.

The board was not in any projects.
So what option am I talking about anyway?!
My screenshots: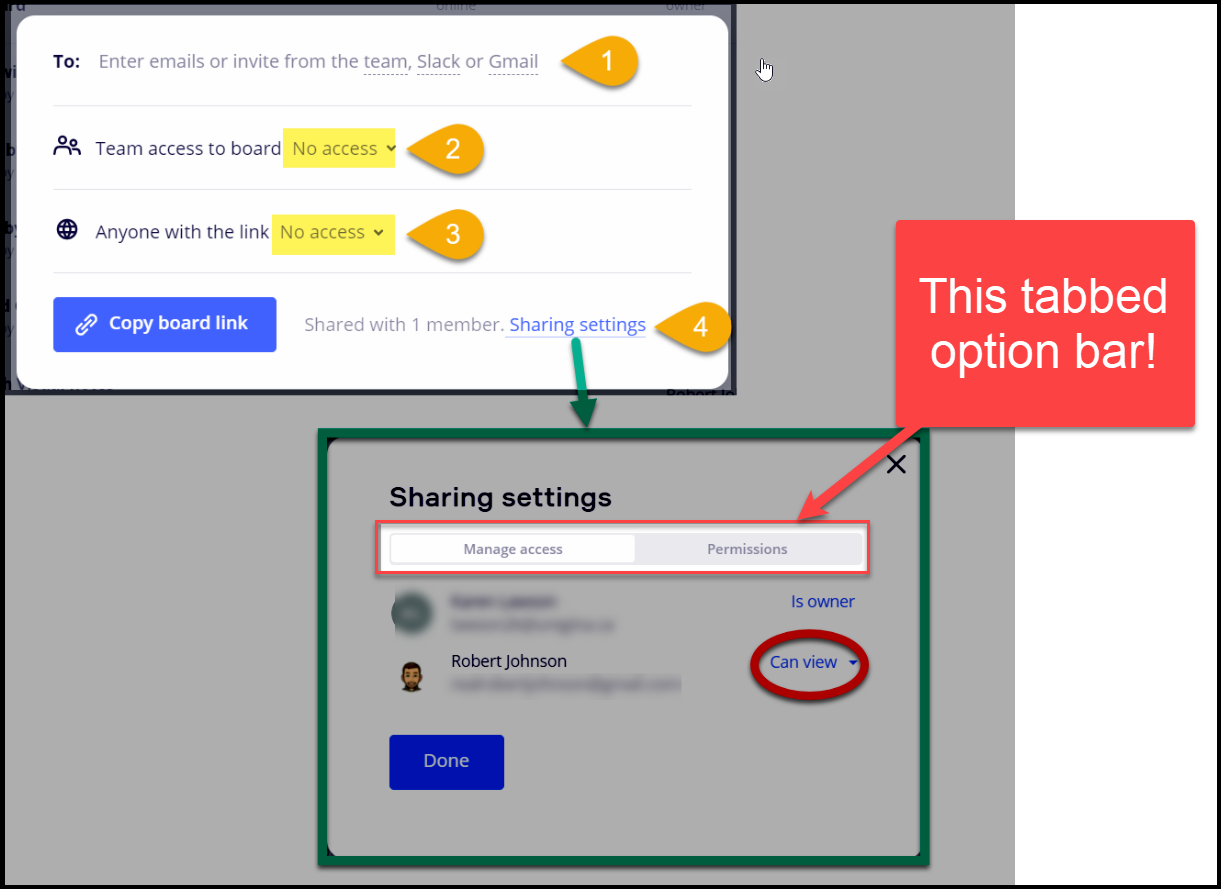 And when I selected the Permissions tab: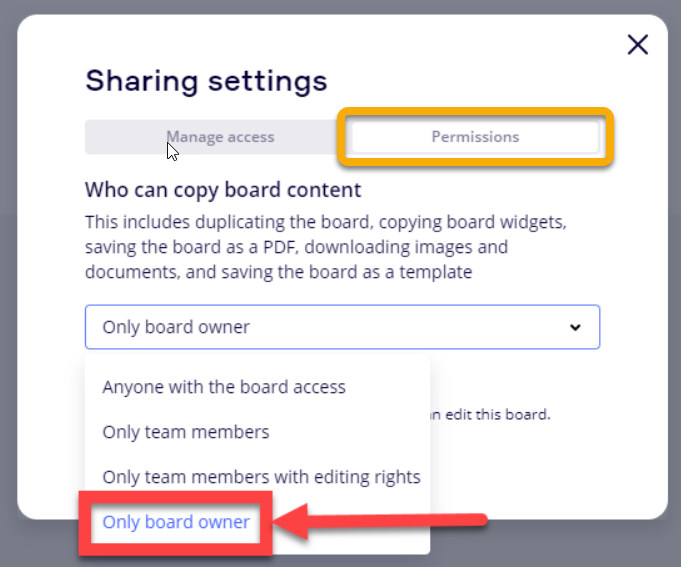 Finally, 16 days after I captured these screenshots, I cannot seem to reproduce these Manage Access | Permissions tabs.
I do suspect that the Manage Access title is the old wording for what is now Sharing settings, as shown in the Access Rights and Board Ownership → Changing access rights help article.
Here is the original post where I captured my first screenshot:
https://community.miro.com/got-a-question-ask-the-community-45/consultant-plan-with-both-viewers-and-guest-editors-2129?postid=8824#post8824
What am I missing here? Is this Permissions tab is standard option on some plans? Does anyone see this tab in their board share settings → Sharing settings?
Best answer by Alex Rodnyy 19 October 2020, 21:02
Hi @Robert Johnson! Nice catch! Actually, that is something our team is working on, but it became visible for a while earlier. 
So it's not part of the standard offering yet. Also, it shouldn't be visible to anyone. 
I can assure you that we will let you know when it's available! 
View original