Hi all, 
I'm struggling with creating semi-circle shapes? Grateful for any tips!
Thanks, 
dariha
Best answer by Rahil Ahmed 31 July 2020, 14:10
Good question.
Even i faced this problem. 
Actually, semicircle should have been incorporated into Basic shapes but it is not unfortunately.
However, i used a workaround. 
I added Iconfinder app to my left panel tools. 
searched for semicircle using the search box 
selected and added it to my board.
As I said, It is not an elegant solution, but it works.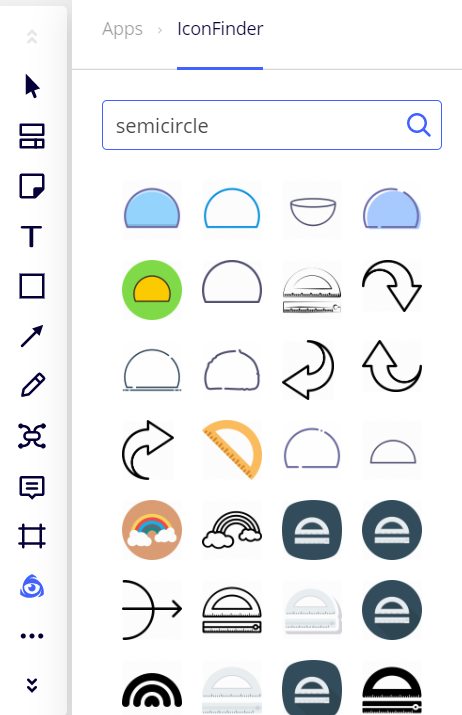 View original