Hi everyone!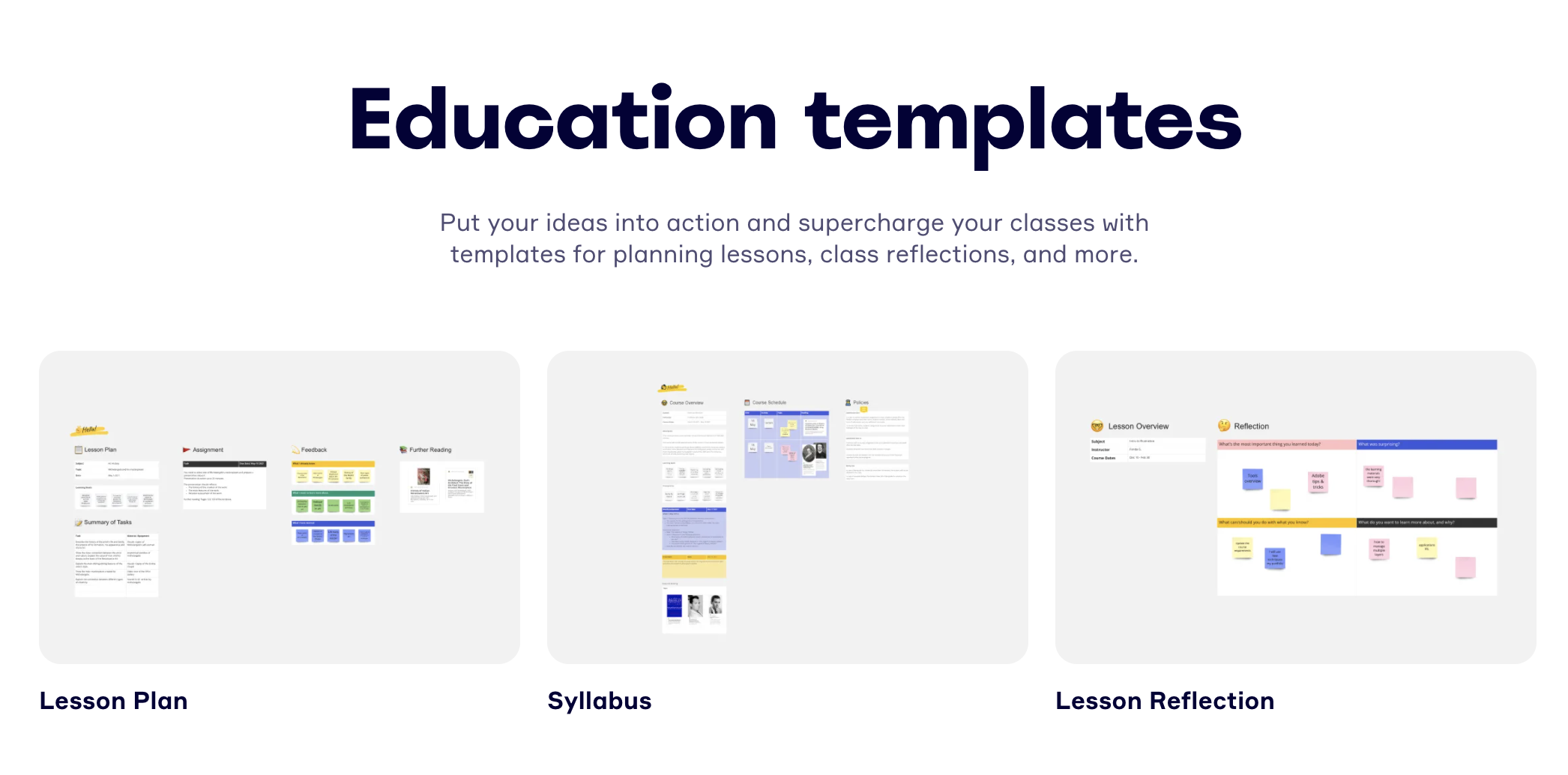 We've launched a new Education category in the templates gallery!
Right now there're only 4 pre-made templates: Lesson plan, Syllabus, Class Reflection, Portfolio. You can add them to your boards and customize or keep using as is.

BUT!

That's just the beginning.
Use this thread to share other templates ideas and add
to the most wanted ones (feel free to add visuals or hyperlinks, so we better understand what do you mean).