Hi everyone 
It's Monday which means what we have 6 more amazing Miroverse templates to share with you!
While many of us are getting vaccinated, immPACC Mapping by UBC Innovation Support Unit is more relevant than ever. It is a 2-hour facilitated workshop to help communities explore and improve COVID-19 vaccine uptake by bringing stakeholders together to discuss local improvements through the use of personas.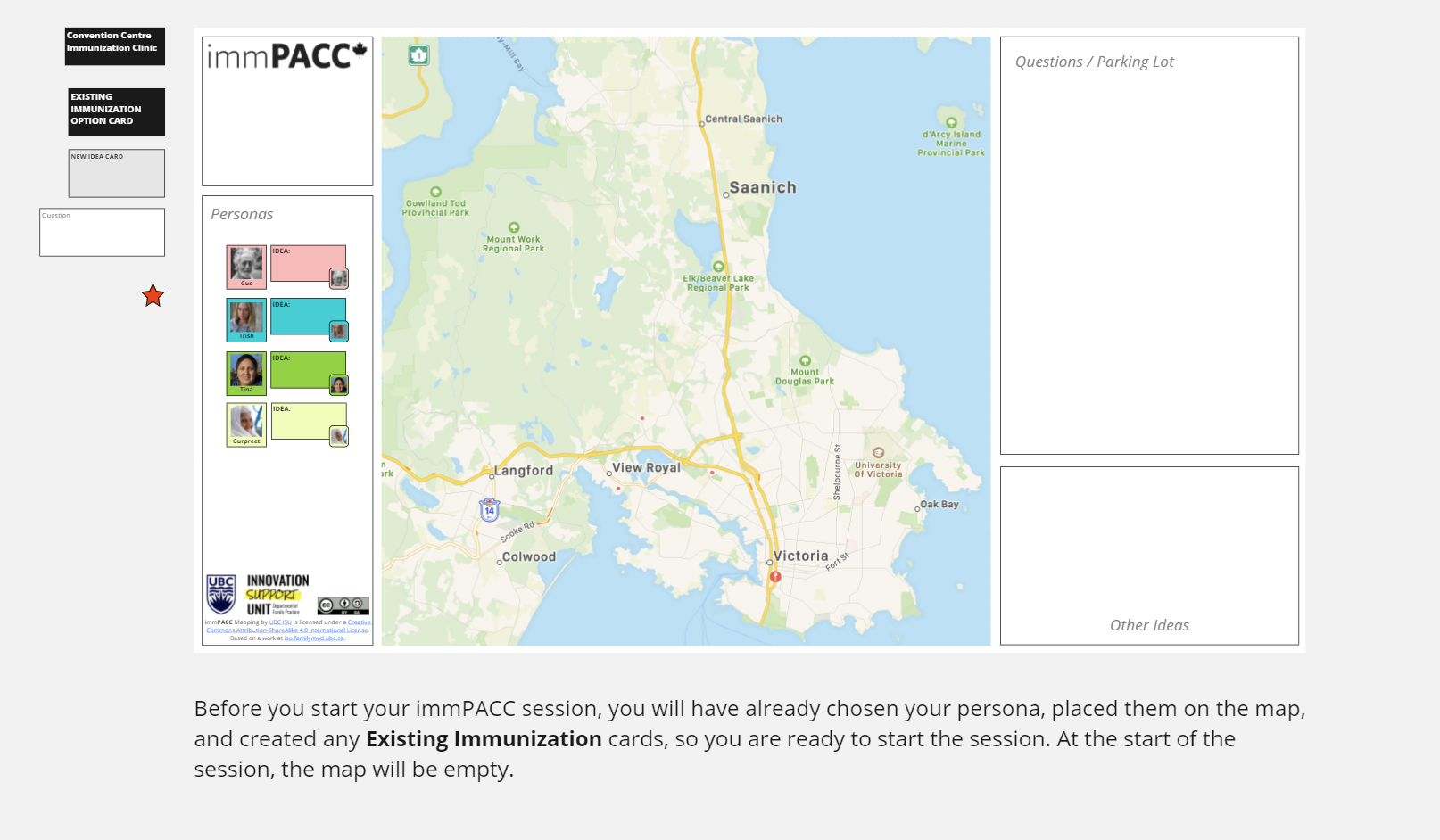 If you're trying to stay close with your team while working remotely, you should definitely check out Visual Standup by Redstor Product Design @Diana Coetzee , and Remote Onboarding Plan by Kathrin Kohler , as well as The Sunny Side of the Team  by Marina Bocharova
The Course Strategic Canvas by Netmind allows a course to be easily designed quickly by considering its most important elements and viewing them simultaneously. 
Staffing Week Map by Huware is simple and intuitive and was born after the need of keeping the organization's week staffing always under control and quickly available.