Yesterday was a grounding day.
My team joined the Community Purchasing Alliance as they led a zoom meeting of 150+ school administrators preparing to collectively purchase personal protective equipment (PPE) for their schools next year (gloves, masks, thermometers, hand sanitizer).  By purchasing together they'll access prices at a fraction of the cost of buying individually.
Yesterday was somehow much heavier and more grounding than big-meeting-remote-facilitation-as-usual. 
In the break-out sessions we learned just how hard it is for schools all over the country at this moment dealing with so much uncertainty, and so many challenges at once. We bore witness to the courage and resilience of these school leaders in the face of these challenges and felt the gratitude of this network for the coordination…  the power that comes from feeling organized as a large collective in a moment that otherwise feels so isolated, bewildering and divided.  
Felipe Witchger, at Community Purchasing Alliance (a phenomenal organization saving community institutions millions of dollars in procurement costs), called my team in to support on technical facilitation on Zoom and Miro-based visualization(pre, during and post)-- this included meeting design, running zoom, polls, facilitating breakouts, pre-visualization and presentation design, visual recording and report outs, etc.  They do brilliant work and it was an honor to support them. 
Not your everyday poll results:
I can't read these poll results, and visualize what this means on-the-ground for students and teachers next fall, without taking a deep breath.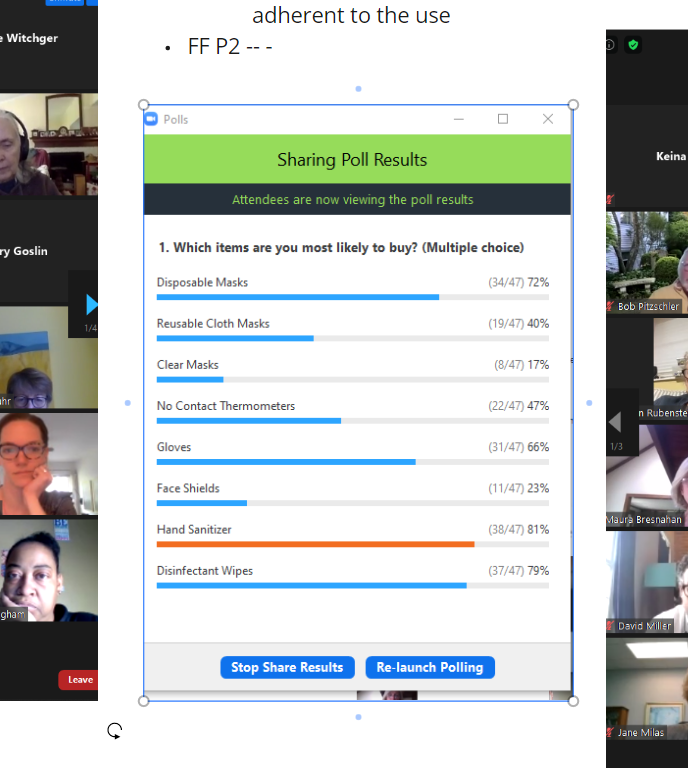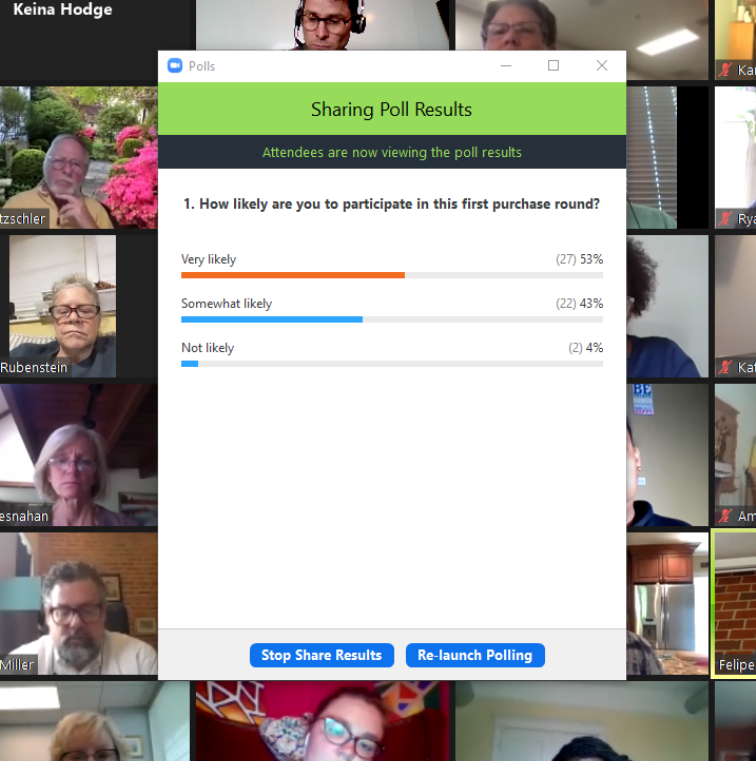 Visualizing a Community Effort:
In a simple effort to show the growing network of schools coming together, to convey that "we're all banding together" and becoming a powerful whole, we made a little network visualization for them. To make it we used a little tool we've been prototyping building on the Miro API. It gave me an exciting glimpse of what might be possible for these large-scale community organizing efforts as the big dream of the Miro platform unfolds.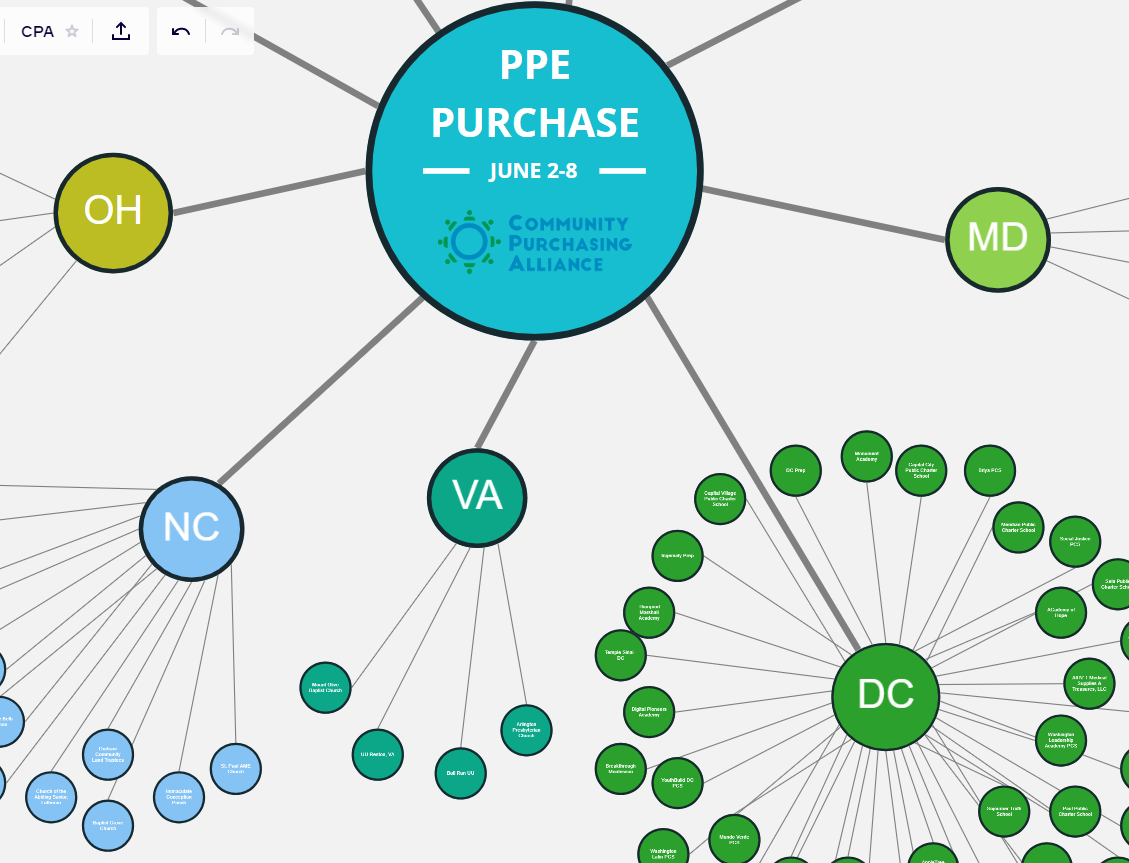 On behalf of those school leaders yesterday, I want to extend a little love and solidarity to miro.  May we continue to do good things and help people with the power of these tools. 
Find out more about the cooperative behind this work here: https://www.cpa.coop/