Hi all
Welcome to another Miroverse Monday edition 
 This week we have 6 great templates to talk about 
Barrels, Hammers, and Fire - A Retrospective and 8 Bit Hearts - A Retrospective by Cody Wanberg are great for helping your team look back at challenges that rolled them over and victories/successes after a sprint, and identify if you were able to feel impactful in you roles, or interpersonal interactions.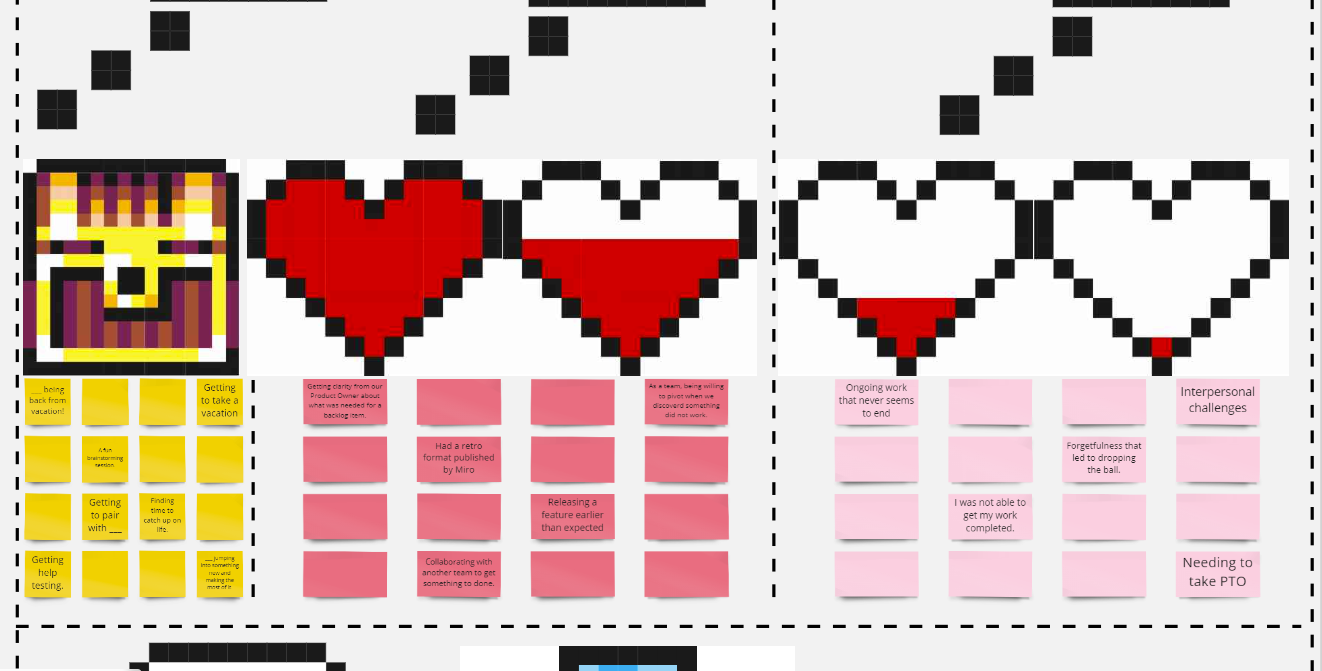 Daria Rudnik's Team Development Roadmap offers a comprehensive, 60 to 90-minute workshop template that helps teams to get some insights on their 1-year vision and what the team needs to do in order to get there.
Rethink Ambiguity by Creative Gym ( @Frankie Kok) offers an intangible experience made tangible through navigating a design challenge that's full of ambiguity, visualizing ambiguity using a journey map tool, and reflecting on our ambiguity experience.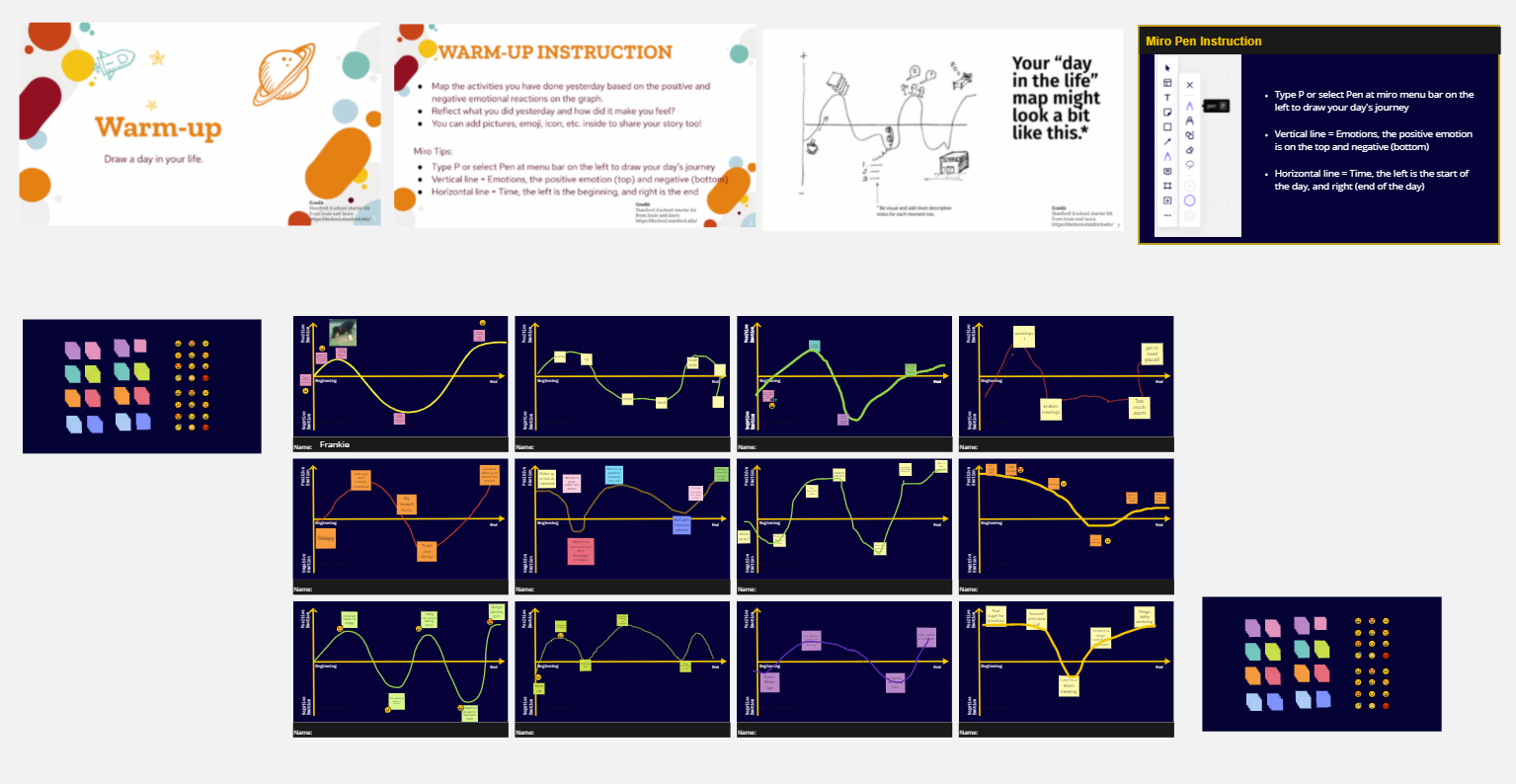 Problem Statement for Logistic and UX Health Persona by Ergosign offer support for the contextual alignment and coordination of logistical projects, and a focused analysis of the specific circumstances and challenges that arise from such a medical, health-related context.