MIRO SCAPE ROOM

IN ORDER TO USE MIRO AS ESCAPE ROOM  I THINK IT WILL BE VERY USEFUL THE POSSIBILITY OF AN USER/STUDENT CAN OPEN A HIDDEN FRAME (NEXT ROOM) WHIT A PASS CODE PROVIDED BY THE PROFESSOR.
THE IDEA IS CREATE A CANVAS SCAPE ROOM  WITH FRAMES AS ROOMS
IT IS POSSIBLE IN THE SHORT TIME???
PERE
Best answer by Robert Johnson 8 April 2021, 18:11
@PereJuarez - Miro as an escape room?! That's a really neat idea!
Unfortunately there is currently no way to accomplish what you are asking using out-of-the-box Miro functionality.
While you could develop a custom web-plugin using Miro's developer platform (the SDK) to accomplish something like what you are describing, currently only team/board members could use the web-plugin as Miro doesn't open this up to board "guests". 
In the short term, I would suggest that a game moderator would have to be on the board with the players--similar to most escape rooms where the moderator is watching over camera--and complete certain board actions, e.g., if the users type in the correct password, then you would "show" the hidden frames: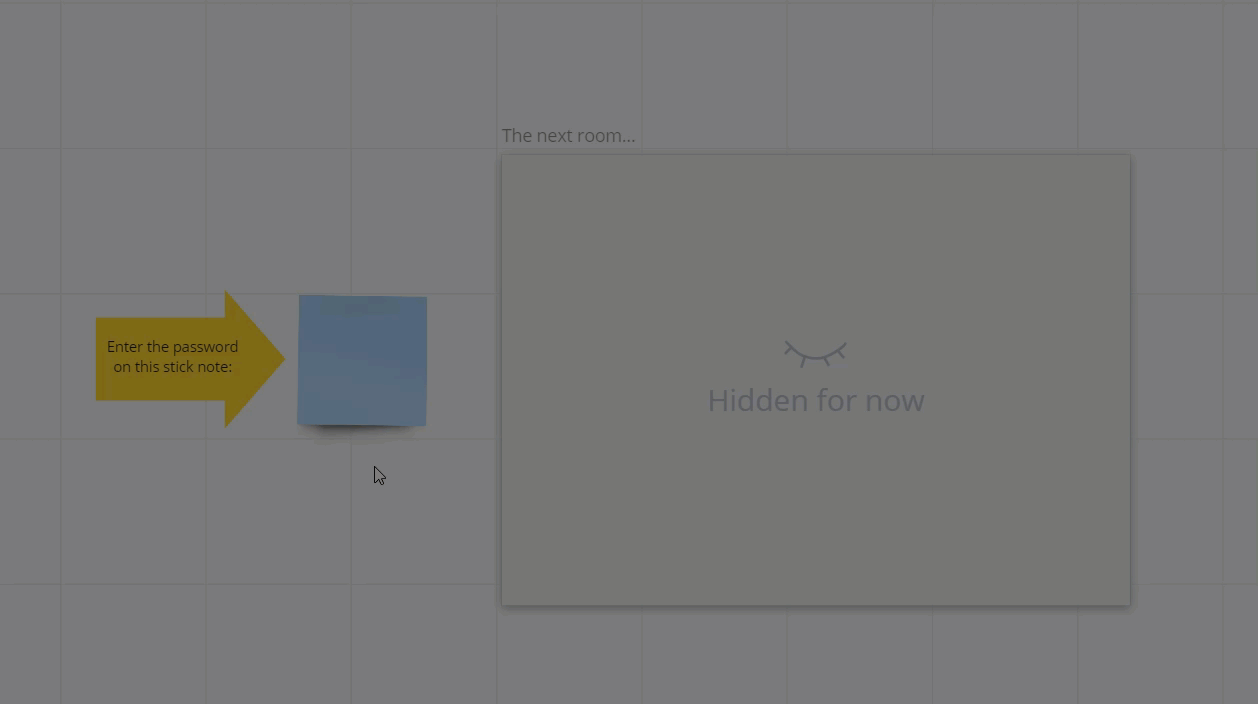 @Max Harper - What do you think of this idea?
View original